JB Movers Los Angeles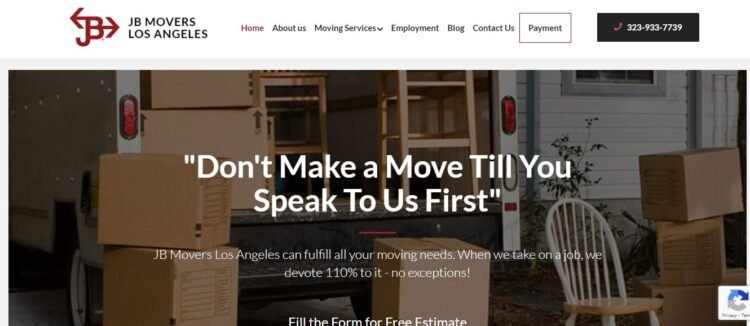 Trustworthy, professional and cost-effective – if these are the key qualities you're looking for in a mover, we have a partner for you. JB Movers Los Angeles takes relocation seriously. We recognize your needs and go the extra mile to meet them. We cherish our customers and stick to the highest standards in the moving industry. Because customer satisfaction is our goal. Because we care what you say. That's what makes us the best movers in LA.
Are you trying to find yourself a mover? Because JB Movers Los Angeles can offer you some of the best movers in LA and its surrounding area. All you have to do is to give us a call. At any point. Our team can help you relocate wherever and whenever you need them to. It is all about your needs. Needs that we will do everything in our power to satisfy. And once we do – you will learn what is moving with a smile on your face all about! Wait no more, and give our team a chance! Once you do, you will learn why we are one of the best movers in LA!