Over the last two decades, organizations have pursued business-shared services to deploy the Global Business Services model. Its multiple benefits range from improved efficiency to transparent governance. According to a McKinsey research report, organizations successfully implementing GBS models have reduced their administrative costs by 20-30% while increasing productivity through embracing lean and agile practices.
The post-pandemic world is volatile, complex, fast-changing, and prone to increased disruptions. In this light, critical questions are getting raised about the role and relevance of Global Business Services for organizations: Is GBS more important than ever? And, if GBS is the future, how does it deliver value to the stakeholders across an enterprise?
Let's dig deeper!
Global Business Services (GBS) Model
A GBS model deploys GBS groups for managing critical administrative tasks to provide businesses with more time and opportunity to focus on customer needs and conduct other product-specific activities. In contrast with traditional shared services which involve focusing on supporting tasks with a single function, the GBS group comprises experts from multiple functional areas- IT, finance, HR, etc. to handle several end-to-end tasks to offer businesses a comprehensive set of low-cost services while ensuring high-quality. In short, GBS is the enabler of an impeccable digital strategy that helps enterprises succeed in the transformative Age.
The GBS Need: Disruption Calls for Transformation
The digitalized world demands enterprises to transform their existing business models and make them future-proof. GBS teams implement automation, virtual reality, analytics, and other digital tools in shared services centers to support business units in new ways and drive significant organizational growth.
Thus, top business leaders, today need to focus on gaining conceptual knowledge of digital planning and implementation to devise the right operating model for maximizing opportunities in this transformative digital era.
Understanding the Critical Roles of Global Business Services
GBS includes agile operations on a global scale to enable customer-centric, end-to-end digital processes across several organizational functions. Innovation is embedded in the DNA of the modern GBS model. When backed by emerging technologies, GBS units become lean and cost-efficient to support exceptional performance across the enterprise. To drive GBS up the stakeholder value chain, organizations must have a clear roadmap while considering the readiness for a change and possess the ability to deliver fast. The following are the critical roles of GBS operations that enable organizations to accelerate shareholder value:
Focus on prioritizing customer value
Customer value is measured over pre-defined metrics. Customer relationship management is a crucial area that needs to be prioritized to ensure businesses can stay in close contact with customers to deliver more value.
In this light, GBS ensures a superior customer journey owing to its responsiveness, availability, and ownership of crucial client data. It helps enterprises establish a close relationship with their customers by reinventing business processes and delivering exceptional customer experiences.
Ensure lean and agile operations
The evolution of business-shared services and business process outsourcing has resulted in streamlined GBS processes that utilize lean manufacturing principles, automation, and consistent data to enable cost-efficient operations. In addition, GBS deploys an agile service delivery platform to support services which results in exceptional strategic and operational advantages due to its scalability.
Embed multi-service end-to-end process governance
To enable digital transformation, organizations must establish an integrated end-to-end process model equipped with the latest technology and clear process ownership. Because GBS models, own more data and possess more knowledge about business processes compared to traditional shared services, these units are best for achieving end-to-end process governance.
Drive enterprise digital innovation
GBS has immense potential to drive enterprise digital transformation with its deep-rooted service understanding and organizational capabilities. GBS can help organizations adopt emerging technologies such as automation, machine learning, natural language processing, blockchain, and data analytics to build transparent and efficient end-to-end process chains.
In addition, shared service centers with GBS efficiencies can undertake process mining to translate data into actionable insights, drive data visualization to understand trends and patterns better, and conduct automated tasks to deliver value quickly and reliably. Thus, GBS's strategy builds sustainable business models to thrive in the fast-changing digital era.
GBS: Done Right, is Still Very Important
According to a recent World Bank analysis involving more than 120,000 firms across 60 countries, one-fourth of them found themselves in a danger zone of uncertainty as their sales dropped by 50% compared to the pre-COVID levels. For business leaders to cope with a world more volatile and complex than ever, embracing a skill-set change and service-excellence mindset is the way ahead. In this context, Global Business Services is the future-ready, agile, customer-centric, cost-efficient, multi-service model that can make significant contributions to your company's success in today's digital age.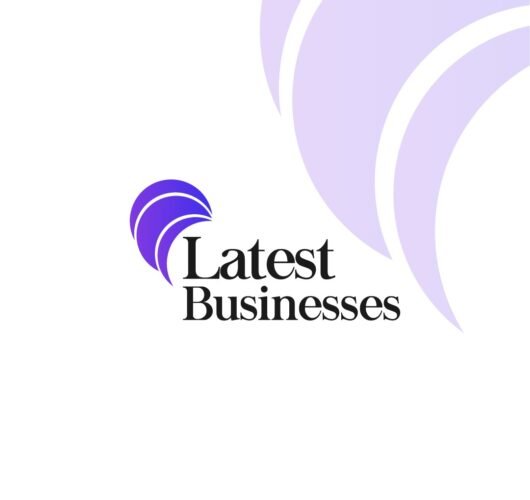 Latest Businesses helps you list your business on every possible business directory in the best possible way to increase your business is seen and recognized. This will increase the reach of your business profile in searches across different search engines.