Because of the convergence of business and mobile internet, companies of all sizes have grown enormously. According to several reports, our reliance on mobile phones has increased in recent years. And with more brands and organizations hopping on board, we are becoming increasingly reliant on our mobile devices to consume content and services.
However, a lot of businesses even today ponder whether or not they should invest in developing a mobile app. And most specifically, they wonder how to build an app for my business? The blog will assist you in finding whether or not you should develop a mobile app by going through various indications.
Top 7 Indications For Your Business To Have A Mobile App
Need For Direct Communication
Improving direct communication with consumers is one of the main reasons why your company requires an app. Business mobile application development has enabled simple and direct contact between customers and enterprises by providing instant access to a plethora of information.
The data obtained from clients utilizing these Apps is priceless for any company, with shopping habits and buyer personas readily available to aid marketing campaigns.
Getting Ideal Insights
Without consumer insights, it's nearly impossible to run a profitable firm in the twenty-first century. If you want to create a successful marketing plan, make sure it focuses on real-world customer behavior.
Your mobile app can be a trustworthy and useful source of user data. You can track these insights through a variety of entry points. In most circumstances, filling out a form during onboarding is the best option.
Need for More Marketing channels
If your business is looking for having more marketing and sales channels, then having a mobile app is certainly a good way. The notifications and information can be given to clients in real-time that will eventually help you get more traction on the latest releases.
If the information shared via notifications are useful to them, such as information about special bargains and offers, you can gain loyal clients who value utilizing the App.
Getting Ahead Of The Competition
One of the most essential advantages of mobile apps for companies is that they allow you to stand out from the crowd. Apps are incredibly important in today's technology, and employing them for business is getting increasingly popular. Still, it hasn't quite taken off across the board, giving you an advantage over your competitors.
Or maybe if you miss getting a mobile application now, your competition will find it as a competitive advantage and may make the first move. Therefore, getting started with mobile application development quickly is the right investment. So you must know how to build an app for your business that is beneficial for you and the customer both.
For Building Business Into A Brand
Marketing is a crucial component of communicating and promoting your business to a wide range of people. On one hand, providing appropriate, adept, and quality services while maintaining your market presence on the other is a critical step in developing a brand image. Customers should think of you as the one-stop-shop for all of their needs.
The availability and reachability of your organisation are used to attain this presence. Because it is available at the customer's fingertips, a mobile app gives them a sense of presence. This promotes the picture of a market entity that is approachable, available, and regularly contacted, which helps to establish a brand image.
For Providing better user experience
Customer experiences are constantly changing. Businesses cannot rely on any set of guidelines to determine what kinds of experiences end-users will find appealing and engaging. Over a short period of time, these encounters have changed dramatically. The comfort and convenience with which the end-user can use your services, as well as the efficiency with which the requirements are met, all contribute to an enriching experience.
A mobile app is tailored to a customer's basic needs and offers a superior user experience over websites or other forms of communication. It is regarded as an accessible and straightforward alternative for end-users because it is convenient and smooth.
To Make Your Business Available 24*7
Mobiles make everything accessible at your fingertips. Customers from all around the world and coming from different time zones get better flexibility and round O'clock availability of your business through an app.
Also, research shows that the average screen time for an individual is 3 hours and 43 minutes per day. Therefore, a lot of people every day unconsciously record every image and text (or well-designed app icon) they see. Making it huge potential for your business to get more traction.
When Not To Invest In a Mobile App
It's critical to understand the nature of your brand and the target clients you sell to, just as it is for any other firm. Many small firms need to gauge their consumer response when they initially start out. It can be considerably more cost-effective to design a responsive website for this reason.
You might make this website mobile-friendly and gradually test the waters before investing in a mobile app. When your objectives shift from building a stable firm to gaining a competitive advantage, you should carefully consider developing a smartphone app.
Conclusion
Having a mobile app is a sure-fire approach to turn your company into a brand. Branding is a strategy for improving communication with your target market. More communication will garner more trust in the long run.
At the end of the day, every business is unique. It's critical to understand your brand, its worth, the optimal market climate for success, and your target market. You may obtain clarity and confidence to build an app for your business by going through the key indications mentioned in the blog. If you want to know deeply how to build an app for my business, go through this guide.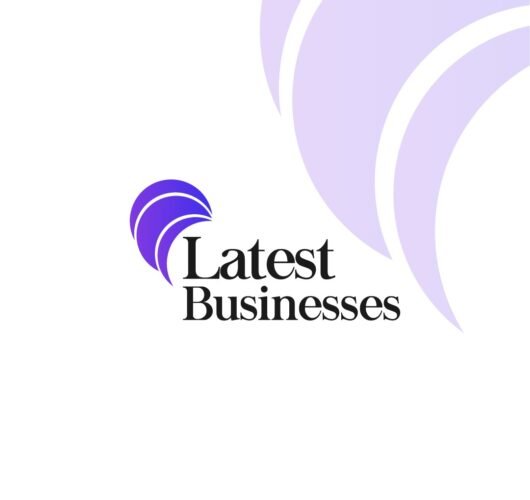 Latest Businesses helps you list your business on every possible business directory in the best possible way to increase your business is seen and recognized. This will increase the reach of your business profile in searches across different search engines.