An online retail business has to handle many tasks. But you can't extend the day to more than 24 hours, and seven days a week. So you need to use it wisely and balance between processing orders and payments, delivering goods and providing customer service.
A scaling company let alone demands more resources to cover all the operations. How do you stay afloat in a rapidly evolving market? How do you live up to the increasing quality standards?
An online store requires constant improvement, be it reorganizing the product pages or working on the Magento time to first byte optimization. Obviously, you need a helping hand. And by this, I mean technology and entrusting some tasks to automation tools.
A personalized experience, customized goods, and intelligent chatbots give you opportunities to improve what you already have. You can leap towards automation platforms to elevate customer experience even more. This article will familiarize you with workflow automation and its benefits for eCommerce.
Introducing eCommerce Workflow Automation
If you opt for workflow automation, you streamline the processes done by employees. For example, an employee doesn't have to manually send an onboarding email when someone subscribes to a newsletter. Instead, they tune up the system to send these letters automatically.
Below is the GLAMGLOW newsletter to illustrate what a customer onboarding in eCommerce may look like. The online retailer suggests subscribing to its social media, offering a discount on the first purchase, and including some customers' photos (user-generated content).
Screenshot taken from the newsletter from GLAMGLOW official website
Speaking of tendencies, 48% of companies introduce business process automation as a solution to manual task management. The bottom line is recognizing mundane chores and putting them on auto-pilot.
Here are the benefits you can expect from automation:
saving valuable staff hours;
attracting new customers;
improving productivity;
ensuring accuracy, efficiency, and data collection;
upgrading your marketing campaigns;
etc.
5 Ways eCommerce Companies Can Benefit from Automation
1. Streamlining Sales Tasks
The first benefit I'd like to put front and center is how workflow automation can help your employees in the sales department. An average salesperson spends only 39% of their time on role-specific duties.
What does a sales team do with the rest of the day? They have to perform repetitive tasks. But you can delegate them to CRM systems, so a sales team can focus on what they can do better than machines.
A case in point is automated follow-ups. If something goes wrong during a sales call, an employee can mark this lead as lost or requiring additional attention. All they have to do is make a few clicks within the CRM system to save this information, schedule a follow-up email, or make an extra call.
Here is what the ActiveCampaign dashboard is like. For example, the platform can divide clients based on the time they spent with your brand. Based on these insights, you can craft relevant content for various groups.
2. Posting on Social Media When It's Most Needed
As the number of social media users increases, online merchants hunt for customers on these venues. For example, 30% of eCommerce businesses already utilize social media to sell goods and services, and 12% consider this a vital step too.
And that's where you can flex your creative muscles. Invest time in social media marketing and remember that this process never stops. Note that your audience is more active at a specific part of the day, so you need to adjust your publication time to that fact.
But how do you ensure content publishing when you're not at the desk? Introduce process automation to the content creation and sharing process. It allows you to engage the audience without overloading the staff.
Discover online apps and other solutions to automate your social media posts created in bulk. Just schedule when and how you want to distribute them.
3. Taking Email Marketing to the Next Level
Another way an eCommerce company can interact with customers is through email marketing. And it may be an even more important means than social media. According to research, four out of five marketers would rather keep email marketing than social media if they had to choose between these channels.
However, you should think of more sophisticated emails than plain and untargeted ones. Personalize your message and divide customers into groups with similar interests, and you'll notice an increase in sales. The same statistics suggest that segmented campaigns bring 760% more revenue.
You can leverage your CRM to sync it with email subscribers. It lets you direct automated messages to the needed segment, such as:
a prospect with interest in a particular product or service;
those who abandoned the cart;
onboarding customers and introducing them to your services;
to name a few.
Let's consider the cart abandonment case. If you notice that clients left something in their carts without making a purchase and closed the website, send them an email offering a discount.
If successful, configure the system to send them a thank-you email and suggest other things they might like.
4. Controlling Inventory Levels
There are two possible scenarios considering inventory control. Your employees may constantly track the number of available goods. But what if they miss the right time to restock? You will face customer frustration and missed income.
Or you can automate this task and get notifications in case something is about to run out. The same applies to other inventory management related chores, such as:
registering data for each purchase;
controlling orders;
determining the inventory cost;
etc.
5. Receiving Information on Customer Experience
Customer feedback determines how your prospects perceive your brand and whether the client will reorder your products or do business with you again. So you need to collect as many reviews as possible. Note that they should come from real customers and be unbiased as fraud will soon come to light.
The next issue concerns the review location. You may opt for special platforms for leaving testimonials, such as Google, Yelp, and others. You may collect reviews on your social media accounts. But you can also use the online store's website to your advantage by creating significant review sections.
But how do you encourage people to rate your product or service? Start with asking them by setting up automated email workflows. These follow-up emails will reach customers at the right time. For example, after they had a product delivered and had some time to test it.
Such tools as SurveyMonkey can help you create templates and integrate them with Salesforce, Marketo, Tableau, and more. Here is what the process of survey creation may be like.
Screenshot taken on the official SurveyMonkey YouTube channel
That may sound good, but what if someone rates the experience with one or two stars? Don't remove or ignore negative reviews as they have conversion potential. If you tackle the issue effectively, you'll win the unsatisfied customer back and convince others of your willingness to cooperate.
And this is another opportunity for workflow automation to show its worth. If you program the system, it will send a negative review to your customer support staff to deal with the issues.
Conclusion
The eCommerce industry is flooded with competitors trying to win customers with various tricks. They provide easy navigation and user-friendly websites to direct consumers in the sales funnel. They offer excellent customer service to assist with choosing from the abundant goods.
That's why you need to fine-tune your business processes. How do you ensure it? With workflow automation.
An online store can find various benefits in workflow automation. And the main one is boosting employee productivity and efficiency. The core principle of automation is to let software, bots, and other technologies handle repetitive human tasks.
It saves their time, reduces the number of mistakes, and lets your staff focus on improving the relationship with clients where bots can fail.
But it's not that computers beat humans. It's about using finite time wisely to unite human skills with automation. And that's how you can maximize your company's potential.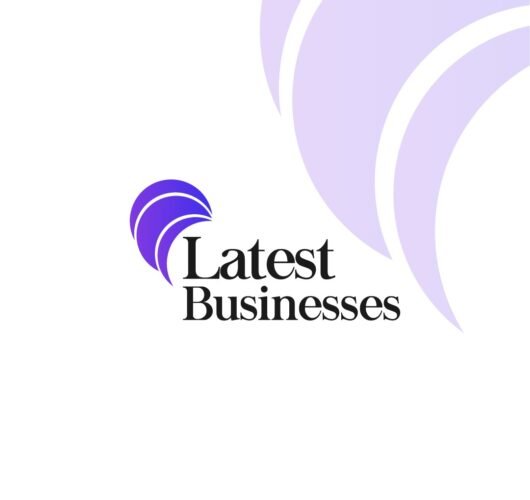 Latest Businesses helps you list your business on every possible business directory in the best possible way to increase your business is seen and recognized. This will increase the reach of your business profile in searches across different search engines.