Safemove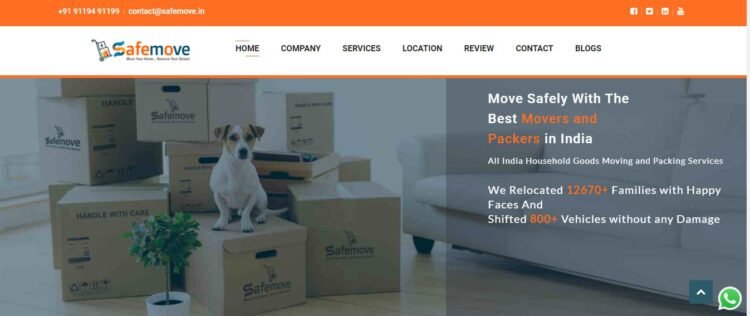 SafeMove.in, a worldwide leading recognized logistics company has been providing impeccable services in packing and moving. It is one of the largest logistics company in the country. Right since our inception customer-service have been the top-most priority for us. Strong will-force, dedicated service coupled with discipline has taken us to the next level as the best service provider in the Packing and Moving industry.
We are not only confined to providing top-notch services for household shifting but also are a leading name in corporate and international shifting divisions. Furthermore, we also cater to the need of the logistic industry as well.
In spite of a rather small and unperceived beginning, we have been aiming for nothing short of continuous growth all the time and all the way. We have diversified interest in Packing and Moving (both national as well as international) Aviation Logistics, 3PL, Warehousing, Transportation, Home Storage, ODC Transportation, Supply Chain Cube-on-line Freight station and other related and similar activities.