GoSigner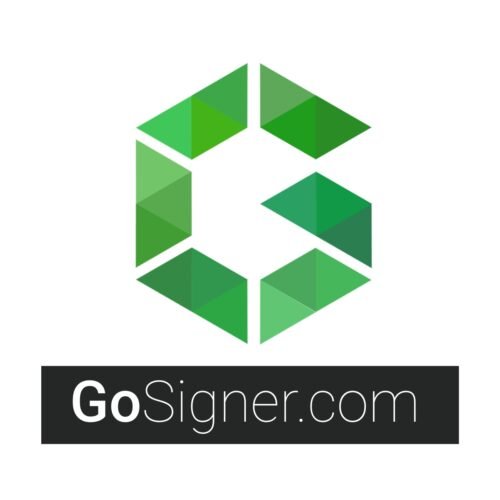 GoSigner is an intuitive and easy free electronic signature app that allows users to send eSign Documents, Sign PDF documents online.
We provide end-to-end security and the documents can be accessed anytime from your devices. It is designed with the most user-friendly
interface to enhance efficiency. By using GoSigner one can get their documents signed a lot quicker and easier.
GoSigner is one of the smartest eSignature platforms with an intuitive and easy-to-use interface. It is the best reliable app for small and enterprise businesses. It is compatible with web and mobile apps for android and iOS users, offering flexibility to operate it remotely without any additional software. Confidential documents like NDAs, contracts, business proposals, offer letters can be signed and sent across the stakeholders with GoSigner. It has high-end security aspects that legally bind the signatures adhering to the norms of e-sign com appliances. A suite of its features encourages industries to switch their traditional physical document management to the digital signature solution. Additionally, it supports multiple authentication methods of the signing process. Both resting data and transit data remain secure. Moreover, it brings the most convenient way to sign the PDFs online with e-signatures anywhere, anytime. Start with a free trial now.