Brooklyn Movers New York
There is nothing worse than having to move with a moving company that seems unreliable and fraudulent. Not only do you need to take care of your own chores like paperwork and utilities, but you also need to look over your shoulder and make sure the company doesn't mess something up either! Luckily, with Brooklyn Movers New York, you don't have to worry about this! We are the best Brooklyn movers in the industry! But do not take our word for it! Instead, call us today and see for yourself what makes us the best movers Brooklyn has to offer!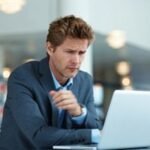 Scott Andery is an expert marketer and author who specialize in technical writing. He is working with Latest Businesses as a Marketing Expert.