With more than 1.8 billion websites on the web, it's harder than ever to stand out. Even with the best content writers and editors, you'll still need all the help you can get to find and keep your audience. Luckily, this help is easy to come by if you know a thing or two about the best content optimization tools for SEO. These will help you realize what you're missing and pinpoint what you can improve in your writing. And as your content gets better, you'll build authority and add relevance to your site.
However, picking the right tools is a lot trickier than it may sound. There are so many options out there, and if you're new to all of it, it can quickly become overwhelming. We want to make it easier for you, so we made a list of the best tools you can try out and how they can help you get your marketing strategy on track.
But before we dive into it, let's see why you should use a content optimization tool in the first place.
Why Do You Need Content Optimization Tools?
In essence, content optimization tools allow you to take the guesswork out of creating content. They'll help you pick the right keywords, as well as ensure that your articles are the right length and free of grammatical or spelling errors.
They'll make it easy to create content that will stand out from your competitors. You'll offer more value to your readers, and they'll like you more thanks to that. Now, all good content tools will do three things for you.
Identify content problems. Since they're all based on AI, these tools will tell you the problem areas in your content that both your visitors and Google bots won't like.
Offer personalized recommendations. They'll tell you how you can fix the problems they've found.
Increase the organic traffic. If you listen to the tools, you'll boost your organic traffic and get more people to your pages. Even better is that the higher percentage of people who end up on your site will fit the profile of your ideal customer.
And now that you understand why you need them — let's see what tools you should check out.
Google Search Console
Google Search Console is Google's free tool that helps you optimize the content already on your site. Although Google won't tell you all the factors that they consider when ranking your articles, they'll give you insights into what you can do to make their algorithm like you more.
Of course, if you're eager to make your content strategy work, you'll research the web and read every resource you find. There are plenty of good guides on how to create captivating content, and they indeed work. But this is Google themselves telling you what you're doing right or wrong. So, you'll want to know what they have to say to you.
That said, when you first start using it, you might find GSC a bit confusing. It's a complex tool with lots of options, but as you learn your way around it, you'll find yourself coming back to it again and again. It's a vital content creation tool, and you need it to stay ahead of the curve.
Ahrefs
The second place on our list of the best content optimization tools for SEO belongs to Ahrefs. Thanks to its fantastic keyword research, backlinks analysis, and competitor research abilities, it's a must-have tool for any website owner. It'll help you understand your target audience better and streamline your strategy to reach them in the best way.
The full version isn't free, but you can use it for auditing your site free of charge. On the other hand, if you go for the full version, you'll get as many insights as you can handle. You'll bring your content to an entirely different level, and it'll even find you featured snippet opportunities in your niche.
It's by far one of the most versatile tools out there, and if you can afford it, be sure to get it.
Clearscope
Keeping your SEO in check is essential, but you can't forget that you're writing your content for real people as well as robots. If you focus on satisfying Google too much, you might lose the edge and create something your readers won't like. And if they don't like it, no one will link to it, and you'll end up buried at the bottom of the SERPs nonetheless.
Of course, we all know how important the backlinks are for SEO, and Clearscope will help you get them by assisting you in creating content that both people and crawlers will like.
After you plug in a target keyword, the tool will give you a list of other contextual keywords to use. You'll introduce more diversity to your posts, and that's always a good thing. You'll make your content easier to find and get more organic traffic and backlinks, all as a part of the same deal.
SEOTesting
SEOTesting is another helpful tool for anyone who's in content marketing. Its main feature is automation. In essence, it takes care of all kinds of tedious tasks present throughout the optimization process. On top of that, it'll analyze your content and give you extensive reports on the context of what you have published until now and how you can improve it.
In a way, it's similar to Google Search Console, but we dare to say that it'll give you more value in less time. It'll take the same amount of data as GSC and more and tell you exactly how to use it in your content. It takes all the mental work off of your mind, and you've got to love it for that.
And best of all is that it's cheap. If you use it only for your site, it'll cost you around $30 a month. So it's a steal by all means, and if you're writing your content yourself, be sure to get it.
The Bottom Line
If you know why you need a digital marketing strategy, you're aware of why you need great content for it. One doesn't work without the other. However, creating articles that will work for your audience and Google simultaneously isn't the easiest thing to do.
But that's why you have the best content optimization tools for SEO on your side. Put some time and effort into learning how to use them, and you'll see your position on the SERPs and organic traffic rising. You'll grow your business, and you don't even have to spend a lot of money on it.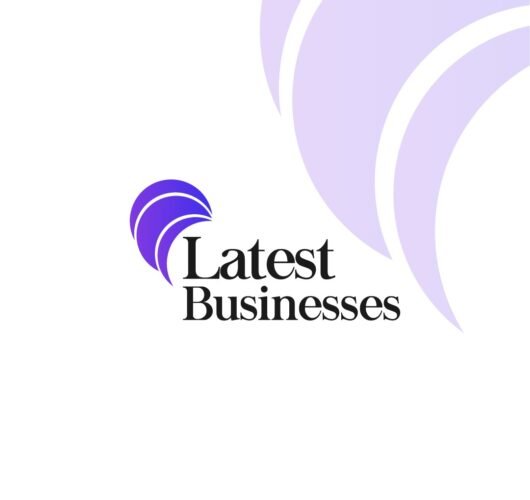 Latest Businesses helps you list your business on every possible business directory in the best possible way to increase your business is seen and recognized. This will increase the reach of your business profile in searches across different search engines.