A plugin is a piece of software designed to add functionality to an existing program. It allows you to do things that the original program wasn't built for, like adding new menus or shortcuts. Some plugins can be downloaded and installed from within WordPress while others need to be uploaded via FTP/SFTP before they will work.
In this article, we will take a look at some of the best WordPress cloud storage plugins for 2021. Nowadays, more and more people are uploading their files to the cloud in order to have access from anywhere when they go online. If you're looking for a way to store your files on the internet so that you can use them from any device or location then keep reading!
1. OptinMonster
OptinMonster is a plugin that will allow you to create and design form popups for your WordPress websites. It offers integration with both MailChimp and AWeber, which means it's very easy to add email forms or other lead generation tools to your website pages without having any coding experience. If you want visitors on your site to subscribe to their emails then OptinMonster should be one of the first plugins you think about using! You can automatically store your leads data in the cloud through Monster Leads available on your OptinMonster account.
2. Uncanny Automator
Uncanny Automator is a great WordPress cloud storage plugin because it allows you to automate your business. Using Uncanny Automator, you can create automated workflows through which you can store data and share it with other apps. It includes features such as email notifications, data storage in the cloud, repeating workflows and pre-built templates that will help save time while working on tasks. Another known feature is the ability to share data with Dropbox, Google Drive, and more through the integration of Zapier.
3. WPForms
WPForms is a plugin that will allow you to create forms for your WordPress website without having to use any coding skills. You can design "stylish" contact pages, lead generation tools and other types of online forms using WPForms plugins. This cloud storage plugin also includes features such as conditional logic, file upload support, payment integrations with Stripe or PayPal among others. You can seamlessly save the data collected on the cloud and access it with ease. WPForms is popular among WordPress agency 
4. WP Offload Media
A WordPress cloud storage plugin that will sync your content with various cloud storage providers. It offers integration with different cloud storage providers including Amazon S3, Google Drive, and Digital Ocean Spaces among others. It allows you to take advantage of the speed that comes from using a local hard drive by storing content elsewhere for future access through your WordPress websites. With the WP Offload Media plugin, you can configure automatic backups so that it's easy to keep files safe in the event of something happening to them on one side or another.
5. UpdraftPlus
UpdraftPlus is a popular WordPress backup plugin active on 3 million websites. These plugin helps you to back up your website and store the data you want in storage providers such as Dropbox, Google Drive, or Amazon SES. It also helps you to quickly restore your WordPress website if anything happens with it. UpdraftPlus allows users to create automatic backups of their websites and the option to choose the files that need to be backed up. The plugin also allows users to schedule their backup.
6. WP-Stateless – Google Cloud Storage
WP-Stateless is a plugin that will allow you to integrate Google Cloud Storage with your WordPress website. It allows for integration between your site and different cloud storage providers like Dropbox, Glacier, Sftp, or even your own cloud which in turn helps create versioning of web pages. You can also take advantage of the file locking mechanism in order to prevent issues when it comes to editing files on multiple devices at once. This plugin is popular among WordPress agencies because it offers a high level of security.
7. Cloudinary – Image management and manipulation in the cloud + CDN
Cloudinary is one of the best WordPress cloud storage plugins because it offers image management and manipulation in the cloud. Users can upload images to Cloudinary through their website, automatically resize them based on the user's device or browser resolution before they are delivered to end-users. The plugin also allows you to apply effects to images, use them in multimedia elements or even animate them.
You can easily upload content from different cloud storage services via Cloudinary including Google Drive, Dropbox, and Amazon SES among others. It is one of the most used WordPress cloud storage plugins by agencies that need a fast way to manage images on their websites with ease. It is recommended to hire a WordPress developer if using this plugin is complex for you.
8. Cool Tag Cloud
Cool Tag Cloud offers the ability to render tag clouds through tagged pictures with support on all browsers. It is compatible with both WordPress Multisite and regular installations. This plugin helps you to create tag clouds for your website so that it is easily readable by users who can choose the best tags based on their preferences. The plugin also allows administrators to upload images, assign them categories so they are displayed in the form of a tag cloud using different font sizes depending on how popular each category is among visitors.
This WordPress cloud storage plugin becomes very useful when used together with SEO plugins like Yoast because it offers tagging capabilities directly from within the post creation or editing screen which means you don't need to leave the page before saving changes made during the content creation process.
9. EWWW Image Optimizer Cloud
EWWW Image Optimizer cloud is a plugin that helps you to optimize images in order to reduce their size and consequently lower the loading time of pages. It does so by using lossy compressions which results in smaller files without compromising on image quality or resolution, something users will definitely appreciate when it comes to website speed and page load times.
This WordPress Cloud storage plugin works seamlessly with other plugins to help improve your site's performance such as Smush Pro, for example, thus optimizing how content is delivered across different platforms including desktops, tablets, and mobile devices. With EWWW Image Optimizer Cloud you can save a great deal of bandwidth and storage. All compression operations happen locally before they get transferred over the internet making this an incredibly useful tool for webmasters.
10. Ultimate Media On The Cloud Lite
Ultimate Media On The Cloud Lite is a plugin that allows you to access your files on different devices. It will allow users to upload media from their WP Dashboard, convert it and then transfer the content over FTP or even Dropbox, for example, all of which can be done directly without having to leave the WordPress page itself.
This WordPress cloud storage plugin works seamlessly with other plugins such as Google Drive Plugin so that they complement each other's features allowing you some freedom when managing content across multiple platforms including desktops, tablets, and mobile phones. Ultimate Media On The Cloud Lite is an excellent choice if security features are what matter most especially since uploading data happens locally before being transferred through remote servers making this tool incredibly useful for webmasters looking forward to improving user experience.
11. Categorized Tag Cloud
The Categorized Tag Cloud plugin allows you to tag posts in the form of a tag cloud that can be displayed on any page or post. The whole process happens directly from the WordPress Dashboard area thus allowing users to manage content without leaving their current web browser screen which is great if they are looking for an easier way of adding tags while managing other aspects related to posting media files, site optimization, etc.
Using the plugin you can create a cloud in the sidebar widget which can then feature various tags such as tag colors with category filters. The plugin is also compatible with all browsers which mean users can access it from anywhere in the world without having to have certain software installed on their computers.
12. Print Google Cloud Print GCP WooCommerce
This WordPress plugin comes with integrated Google Drive and boosts support for printing your WooCommerce orders. The plugin is very easy to install and use so you should have no problems when it comes to management. It also offers a set of Google print templates that can be modified in order for them to fit your needs best. Other highlights are the support for printer locations on Google Cloud and linking of Google Cloud Print API account with printing WooCommerce orders.
It's important that you backup your data before using one of these plugins regularly so that if something happens then you don't lose all information stored online! Using any of these 12 WordPress cloud storage plugins should be good enough for anyone running a website or blog in 2021! Get in touch with a WordPress design agency if you are not familiar with these plugins or don't have the tech experience to use them. However, all the above plugins are straightforward to use and have lots of documentation available online for troubleshooting purposes.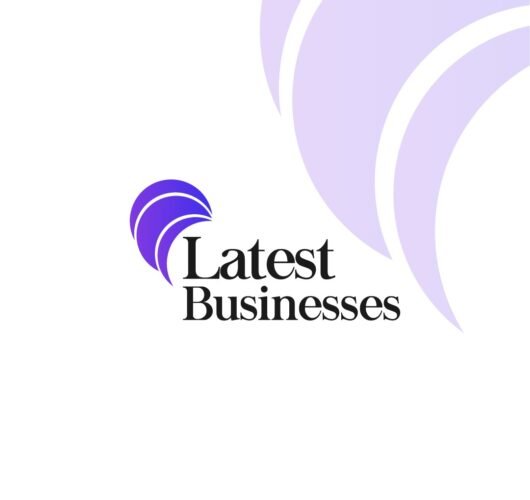 Latest Businesses helps you list your business on every possible business directory in the best possible way to increase your business is seen and recognized. This will increase the reach of your business profile in searches across different search engines.