If you own a business, you may feel that you are being watched. Digital identity theft is becoming more of a threat than physical theft and is one of the most commonly reported scams. Hackers, scammers, and identity thieves like to prey on businesses, whether large corporations with large sums of money and sensitive data or small firms with few resources and defenses.
Anyone who wants to harm your business can access your computer network or website in a variety of ways, using fake emails or other schemes to obtain account names, passwords, and other important information.
If you are looking for the best website services, then I'll suggest you visit DealMeCoupon, from which you can get your favorite and required services at discount.
What are precautionary tips for an online business?
Becoming a business owner can be stressful, but there are some steps you can take to protect yourself from ever-present security threats.
1. Two-factor authentication must be enabled:
Many online businesses allow you to use two-factor authentication, which adds an extra layer of security to your account and excludes unwanted visitors.
Two-factor authentication involves a combination of something you know, such as your password and what you have. Most of the time, you have a one-time password that is given to your smartphone via SMS or generated by an app. A USB security dongle or a fob that generates one-time codes are other options.
Enable two-factor authentication on your cloud storage, and when you first log in with a new device, you'll be asked for both your password and the secondary one-time code.
2. Enforce Strict Password Policies:
Passwords of eight or more characters that use a combination of letters, numbers, and symbols (e.g., # $ ٪ !?) will help protect your data. Passwords are the best method of defense against unauthorized access to your computer and personal information. If your password is too much strong, it means your computer is also in tight security against hackers and malicious software.
3. Fully protected information:
Backing up your business data is more important than ever. Combine backup solutions with a strong security offer to protect your company from all kinds of data loss.
4. Protect your website:
When you improve your security infrastructure, your priority is to protect your business. You want to make sure that no one can destroy your system, steal your data, or otherwise endanger your company. However, you should also keep your website secure for the sake of your users, who collect personal information through it and rely on you to keep it safe.
5. Consider the Cloud:
All of these safety alerts and instructions can send cash-strapped, small business owners into a frenzy. Good security is as important to a company of 10 people as it is to a large corporation, but it is too much to handle.
This is where cloud-based services come in. They are a blessing to anyone who lacks the funds, time, or personnel to install and monitor security systems. To achieve this level of security you need to hire email and file servers, as well as at least one IT staff or consultant.
6. Employees should be educated:
Develop Internet security policies and inform employees about Internet security, security, and the latest threats, as well as what to do if they misinform information or suspect malware on their machine.
7. You should update your software:
Cybercriminals and those who want to stop them are in a never-ending arms race. One of the things you can do to stay ahead is to keep your software up to date.
Bug fixes and security patches are included in software updates to address flaws. The sooner you update, the better, and when we realize how attractive it is to ignore these constant update prompts from your devices, don't do so.
8. Control Your Risks:
With a few simple precautions, you can reduce your weakness – or at least reduce its effect. It will take some time and effort, but you should be able to complete them without the help of others. To get started, you need to know all the details of your business, from the smallest details to the most important records that can be devastating.
Keep track of where it is located, who has access to it, even if it is connected to it, and how much it is worth to you.
9. Make a Backup of your data:
Backing up your data is the best form of insurance against cyber attacks. During an attack, your data may be corrupted, deleted, or even taken hostage. Backing up your most important data reduces this risk.
Your data can be backed up to an external hard drive or the cloud. If you are using a hard drive, make sure it is not permanently connected to the device from which you are physically backing up data or via a local network connection.
10. Identify what you need to protect:
A data leak could jeopardize SMB's financial future. Check how and where your data is stored and used, then save these places accordingly.
Conclusion
Always make sure that your business is safe and secure. For making your business secure, you have to adopt some precautionary measures. A secure website leads to more traffic to your website. Try to be alert for your business website and regularly keep check and balance.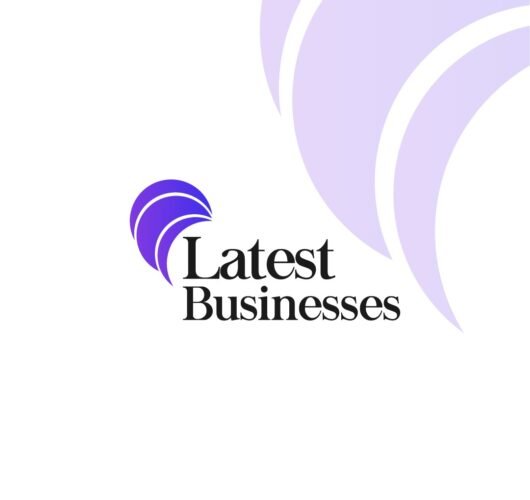 Latest Businesses helps you list your business on every possible business directory in the best possible way to increase your business is seen and recognized. This will increase the reach of your business profile in searches across different search engines.