Synarion IT Solutions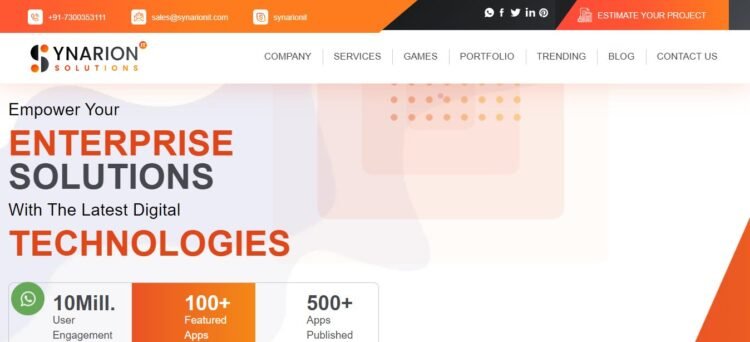 Synarion IT Solutions is a top and globally acknowledged IT solution provider and is currently at the forefront of offshore mobile app development to serve people across the world. We have the expertise knowledge of Web Development, Web Designing & Multimedia, E-Commerce Solutions, Search Engine Optimization, Mobile Application Development i.e Android and IOS, and Business Software Services, etc.
Synarion was founded in 2017 with a view to endowing our clients with the optimum IT solutions in terms of Web, Software, and Mobile. The primary functional areas were merely Web Development & Mobile Development. Toiling along a long path of a decade, today, Synarion is a well-known name in Web Development and Mobile App Development Industry.