Rejig Digital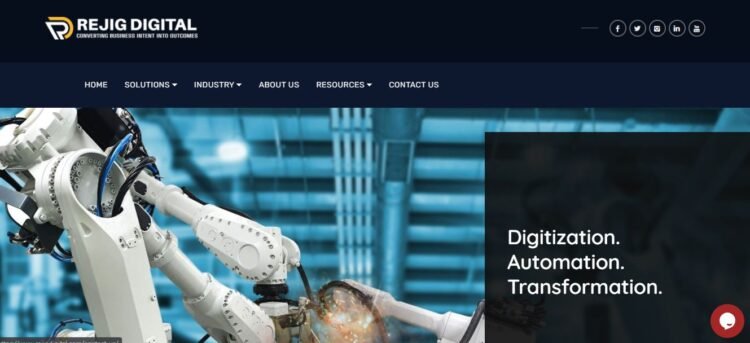 Rejig Digital is a Industrial Digital Transformation Company, that aims to achieve the vision of Industry 4.0 with the help if AR, Industrial IoT
solutions, VR, Machine Learning & Data Analytics.
Rejig helps address common business challenges like overhead costs, equipment maintenance, EHS adherence, Equipment tracking and lot more with the help of industrial IoT. It is envisioned to help businesses save unwanted expenses and manage production units efficiently.