Homegrown Moving Company
Organizing relocations as an emergency moving company is difficult and responsible. We know that our clients deserve the best service without mistakes. It is why we are the best Fort Collins movers that you can call for these situations. We are a reliable, reputable and professional moving company that plans, packs, and transports your items to any distance and location without delaying or troubles. Call Homegrown Moving Company and make sure that you have done all you could to organize your relocation fast without stress!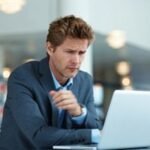 Scott Andery is an expert marketer and author who specialize in technical writing. He is working with Latest Businesses as a Marketing Expert.