Conversions SEO Dubai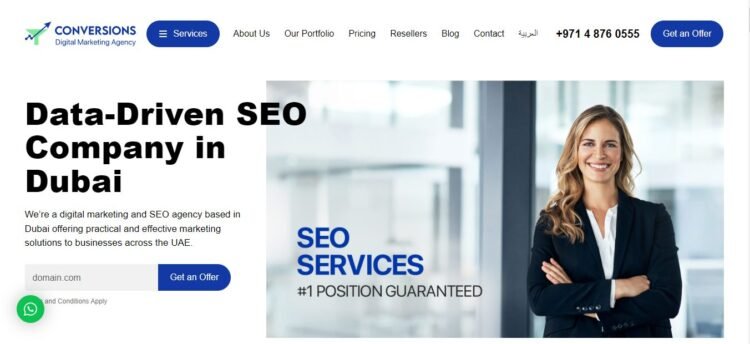 Conversions is a premier digital marketing agency offering a broad range of digital solutions from Search Engine Optimization & Pay-per-Click advertising to SMO & Website Development. Composed of a team with 20+ years of combined industry experience, we are knowledgeable and fully equipped to service the needs of businesses, both big and small. We are transparent, proactive, affordable, and highly flexible in how we work. Additionally, we thrive on creating intelligent, data-driven campaigns and ensure seamless customer journeys from start to finish. Offering the best prices in the market, we are dedicated to what we do and can guide your businesses' journey online. For more information about our services, get in touch with us today!
Conversions is a professional full-service SEO and digital agency located in Dubai. We focus on crafting strategic campaigns that are guaranteed to drive traffic to your websites and increase your sales. Our team of specialists has 2+ decades of combined experience in SEO, Google AdWords Management, Social Advertising, & Website Development. As such, clients can trust our digital team to deliver when it matters the most. Whether you represent a start-up business or an establishment multinational corporate entity, Conversions is the name you can trust to deliver actual results. To receive a customised quote against your digital marketing requirement, visit our website today!