Are you confused about what interests you more? For example, playing on a fantasy basketball app or being interested in how to develop a basketball fantasy app? Both paths have phenomenal outcomes because of the popularity of the game amongst users and the benefit for development for fantasy apps having games like basketball, Cricket, etc. So, if how to develop a fantasy basketball app sounds appealing to you, this written piece will offer you the best insights on what exactly we are talking about and how it's done.
What is a Basketball fantasy app?
Basketball for fantasy app is an online sport played across the world by millions and billions of people. This sport falls under the list of most played sports globally, making it widely popular and an opportunity for a good investment for entrepreneurs or sports enthusiasts.
Fantasy sport is an eSport where participants create imaginary or virtual teams of real players of any listed professional sport in the fantasy app. It is a platform providing fantasy tournament in which a user can create its team, drafting your rosters, play with your mates and enjoy watching the live footage of the game.
You can become your coach or a manager and make the best players compete against each other. The fantasy sports app allows users to build their private league or enter public tournaments and view live scores, custom rules, setup, or exchange. Sports enthusiasts are in love with the idea of the fantasy sports app because of its skill enhancement and entertainment with the benefits of cash prizes, sign-up bonuses, etc.
Basketball Fantasy App and its Market Growth
The revenue for Fantasy Sports was 15680 Million USD in 2019 and is forecasted to reach 32078 Million USD in the year 2025, with a CAGR of 12.67% during 2020-2025. Thus, the market was growing steadily and is expected to rise over the projected horizon. Therefore, the market research reports are beneficial for helping in the decision-making process and for the business growth in the upcoming year.
Why invest in developing a fantasy sports basketball app?
With a considerable growth rate, fantasy sports applications and fantasy games like basketball are expected to grow with a higher pace than it is today. With the COVID-19 affecting the other industries, it boosted e-Sports, and now it's rapidly increasing with new challenges and technology integration.
It is a billion-dollar business with millions of active players. As a result, fantasy app development falls under the impression of one of the most exciting platforms for investors and entrepreneurs from the past couple of years. According to many reports and research, sports apps like DraftKings, Myteam11, and Fanduel combined have generated over 220 million of revenue in 2018.
How Fantasy Sports App Works
Users of the app can pick up the virtual teams of real players. These teams are later ranked based on the statistical performance of those players in the actual games.
How the fantasy app works amongst users-
Choose your Match: One you are done with your login and OTP verification is done, users can select a match of their choice.
Create Team: Now create your virtual team with the players you like. For instance, if a user chooses Cricket, they will have to select 11 players to complete the team. The most commonly used ways to select your team are Auction-based, and offline drafting.
Choose Captain: the user can choose a player as a captain based on their previous performance or rankings.
Team Division: as per the instructions of the game, a single user can create multiple teams. Virtual players, too, can join the team they like.
Team Management: users can alter the team with changes at any point during the game.
Rewards: players receive points based on their performance. The team with the highest points wins it all.
Features of Basketball Fantasy App
Features will make your application stand out amongst one and all. You have to be careful and integrate must-have features and advanced features to provide your users with the best combination.
User Panel
User login/register
Dashboard
Search
Create/Join League
Scoreboard
Notification
eWallet
Rewards
Admin Features
1. Admin dashboard
2. User management
3. Match management
4. Real-time analytics
5. League management
6. Notifications & requests management
7. Transactions & reporting
8. Customer support
Advanced Features
1. Social media sharing
2. GPS tracking
3. Push notifications
4. E-wallet integration
5. Analytics department
6. Live scores and updates
7. Live streaming
Technology Stack for Basketball Fantasy App Development
The performance of your fantasy basketball app will depend on the combination of technology and development. Also, many fundamentals affect the decision related to your tech tools.
Framework and programing language
Java, PHP, Flutter, React Native, C, Swift, or Kotlin
MongoDB, MySQL, Cassandra, PostgreSQL, HBase, MailChimp Integrations
JavaScript, CSS, Bootstrap, HTML5, jQuery, AngularJS
Google Cloud, Azure
PayPal, Braintree, PayUMoney, Stripe, e-Wallets, Net Banking
Apple push notifications, Twilio
Monetization model for fantasy app development
When we plan on investing, revenue generation is one of our primary reasons for such investments. So let's look at these key pointers that will generate revenue for the app.
Login fee– Entry fee for the app is a must-have feature as it provides credibility and authenticity from the user to eth app and vice versa. The minimal fee will allow users to gain confidence in the fantasy sports application.
Advertisement– In-app advertisement in the app will get your hand on the extra income required for revenue. Advertisements will attract more users, and in-app advertising will promote services for the companies you are promoting, making them earn business and affecting your income.
In-app purchases– Users can unlock some advanced features and enjoy them with a minimal fee or opt for a yearly subscription. It will benefit the app's revenue and also save the exclusive features of the highly skilled players.
Merchandise– Another way that you can adopt for earning is by selling merchandise. You can charge for customized t-shirts with a picture of a popular sports personality. Also, you can invest in producing different items that can be easily available and sold to sports enthusiasts and include them as one more revenue generation.
Costing to develop fantasy basketball fantasy app
This answer cannot be given directly with a definite number as the overall development and many other factors conclude the actual cost of the application development fee.
Mentioned below are the factors that affect the costing
Developers you hire and the region they reside in
Number of team members deployed on your project
Number of features for the fantasy sports app
Number of platforms you want to build the app on
Challenges faced during fantasy sports app development
The major challenge that arises is once you are done with the development of the app. The popular platforms have the marketing expertise and the budget for it. The challenge is how you will attract traffic to your app.
For the app, you need to engage the users as well as retain them. So make a list of engaging content for your platform like prediction articles/videos, match reports, video streaming, etc. You can also get a hold of Influencers for marketing. Micro-influencers – influencers with a dedicated following of 10k-100k can positively impact the popularity of the app. They charge a small fee that is great for a tight budget, and their loyal followers would consider their recommendation.
FB promotions comprising of many other paid marketing, social media, email marketing, etc., are always the oldest and most reliable marketing techniques that should be followed.
Conclusion
We hope that this guide to develop a basketball fantasy app was a helpful written piece and could solve queries for people looking for fantasy app development.
Looking for the best-dedicated team of fantasy sports app developers is another challenge that you might come across. Understand and do thorough research for a group of developers who can understand your vision and execute it with explicit details for your fantasy app development.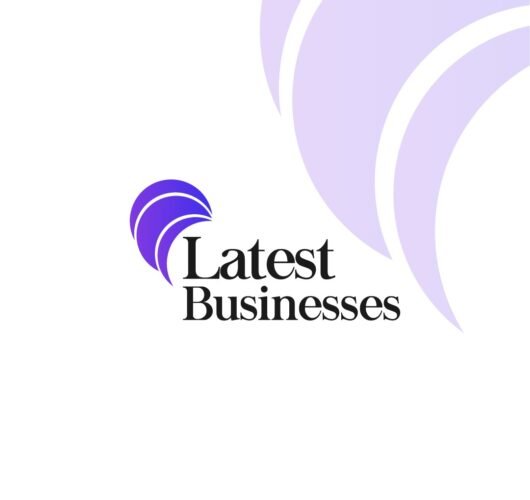 Latest Businesses helps you list your business on every possible business directory in the best possible way to increase your business is seen and recognized. This will increase the reach of your business profile in searches across different search engines.