Glycolic Acid peel is a type of chemical peel that helps in exfoliating skin. This is a professional cosmetic treatment, which can be categorised as mild, medium, and deep peels.
It is actually popular for its anti-inflammatory and antioxidant properties. Sugar cane, sugar beets, and other components are used to draw an alpha-hydroxy acid from them to heal several skin conditions.
Take into account that it's an in-clinic treatment, which requires a certified and experienced doctor or aesthetician. However, you may get its milder version to use at home.
How Glycolic Acid Peel Works
As it's self-explanatory, it sheds off the surface up to the middle layers. Your entire dead skin cells and debris come out with the peel.
This incredible acid is a compound made up of small molecules, which are small enough to readily penetrate inside. It helps in flushing out lipids that do not let the dead skin cells shed off. As aforesaid, it comes up in three strengths. This strength is determined by its percentage in the peel.
It also fixes the problem of excessive oil secretion from hair follicles. This property makes it ideally usable for treating acne conditions. Also, it controls the production of melanin (the tin provider to the skin). Therefore, dermatologists use it for removing dark spots on the skin.
How Is It Beneficial for Your Skin?
Being a chemical in nature (although it's skin-friendly), it should be used correctly. Otherwise, it can damage your skin. However, the downtime associated with it is minimal. Don't expect miracles right from its first treatment. You may require several treatments over a period of time to achieve desirable beauty goals. It's actually the doctor who decides how many treatments your skin condition requires.
Here are the advantages of glycolic acid peels.
These peels bring incredible relief in your breakouts or pop-ups, which can be blackheads, whiteheads, or pimples. Also, you see your enlarged and open pores are almost gone after this procedure.
If used consistently and in the right way, it can remove cystic lesions and acne scars, as per a trusted source.
Ingrown Hair and Related Scarring
It can be beneficial in reducing the occurrence of ingrown hair on your skin. Moreover, you see how quickly your scars (caused by ingrown hair) fade away.
Stretch marks often appear red or purple, which turn white over time. With the help of this treatment, these marks are healed. It actually stimulates collagen production, which transforms it.
When your skin is traumatised, it starts producing melanin in excess. This over-secretion of melanin causes dark spots, which appear as post-inflammatory hyperpigmentation. The overuse of chemical products, acne, and eczema can be the reason.
You may recognise it as tanned flat patches, which may be brown or black in tone. Doctors recommend glycolic acid peels to overcome it. But, it requires at least 6-8 applications for relief.
Also called, cholasma, it's again a type of hyperpigmentation. But, you see these dark patches symmetrically appearing on the face. It's commonly seen during pregnancy.
Sometimes, the tanned patches won't fade completely. To make it effective and helpful, some skin specialists combine it with other treatments like skin lightening treatments.
The UV rays of the sun cause photoaging. It makes you look older than your age. Sagging, wrinkles, pronounced folds, and dark spots show that photoaging has struck. It can make your skin dull. Scaly patches may also appear there, which are the symptoms of actinic keratosis. They may turn cancerous if it remains untreated.
Its mild symptoms can be treated with this peel. To maximize its effect, doctors combine it with trichloroacetic acid (TCA). If it's done in the right manner, you see deep wrinkles are gone.
Potential side effects
Glycolic acid peels are safe, but side effects may happen. This condition arises when you overuse it or high strength is applied. Blisters, scarring, and hypopigmentation can be seen in a few rare cases.
Photo exposure and smoking may make your condition worse. So, avoid them before and after this chemical peel treatment.
These side effects are commonly seen:
eye irritation if not covered
skin irritation
redness that may persist for many days
a pulling sensation
a burning sensation
swelling/ inflammation
changes in skin tone
cold sores
skin infection
Where to Get This Peel Treatment?
You must consult with a certified aesthetician for any type of chemical peeling. Thoroughly check if the doctor is an aesthetic board-certified (such as
Australasian College of Aesthetic Medicine) and has a licence to practice. 
This is essential because only certified practitioners follow a proper sequence of the procedure, which starts with a patch test. The expert starts prepping up your skin for many days before by prescribing sunscreen and lotions.
Is it Affordable?
This procedure is not bulk-billed because they are very typical in nature. But, you may afford it. Here again, it depends on your skin conditions, the way you live, and the experience your doctor has. Generally, it may cost anywhere between $100 and $600 for a milk or moderate peel.
When Does It Make A Difference?
It certainly takes a few days, which can be from one day to two weeks.
What about Downtime?
In the case of a mild peel, it takes minimal downtime than moderate peels. However, your skin condition, sensitivity, and other factors also contribute to a speedy recovery.
You may immediately return to your routine life. However, there may be redness, scaly skin, and swelling on your crust, which may not allow them to work as they generally do.
Skin Care After a Glycolic Acid Peel
Avoid any cosmetics on your skin for a few days after this peel. But, a little bit of foundation can be used to cover the redness. You may ask your peel treatment provider about the guidelines.
Generally, these guidelines are to be followed:
Lubricate your skin over and over with moisture
Discard products that can make it dry & dull
Don't apply exfoliators
Always wear sunscreen with the suggested SPF
Don't scratch blisters or scabs
Avoid smoking and sun exposure
Use cool water to wash your skin
You must call a doctor if there are any uncomfortable symptoms that don't go away appear.
Summary
One of the chemical peels is glycolic acid peel, which comes up with three strengths-mild, stronger, & medium. Always consult with a certified skin specialist or aesthetician before this peel treatment for wrinkles, acne, or scar removals.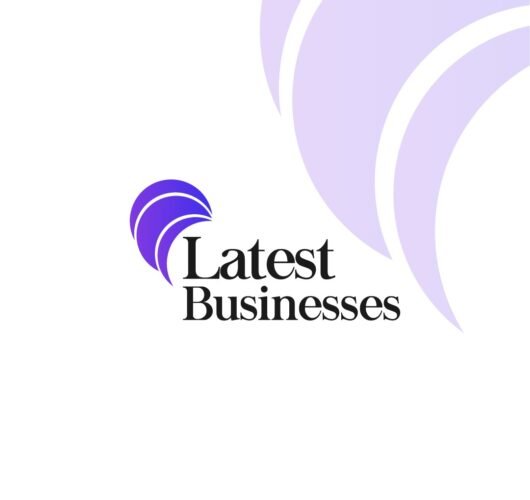 Latest Businesses helps you list your business on every possible business directory in the best possible way to increase your business is seen and recognized. This will increase the reach of your business profile in searches across different search engines.