The impact of technology has affected jobs and working behavior in and outside the organization. For instance, automation is revolutionizing the way companies operate. Due to higher productivity and lower risk of errors, machines are displacing humans.
Businesses who have been adopting machines and future technology at rapid pace resulting in firing employees. However, this has not been implemented on a larger scale but in the future; it is possible that entrepreneurs will explore ways to ease the burden on displaced workers.
The ideal approach is to incorporate Augmented Reality as an alternative to traditional working practices. Augmented reality solutions have the potential to offer a workplace scenario that is way different than we have seen in the past. 
Here is how Augmented Reality will influence the workplace dynamics and overall working patterns.
Transitioning Displaced Workers
The work dynamics have changed due to evolution of technology. Few decades ago, work was viewed as a single employer offering a handsome salary package along with medical benefits and retirement plan. Moreover, the timings were followed on the same pattern without giving any flexibility to the workers.
Nowadays, the evolution of the freelance market has done something different to these old patterns. One example is working on your own hours or learning at your own pace. The same goes for the workplace, where AR-powered opportunities may be the next big adaptation. For instance, jobs that were requiring long hours of training and years of practice can be done without it. Workers can get the training and be prepared for the job, requiring a smartphone and an AR gadget. 
Handling Multiple Tasks
Augmented reality can equip workers with digital manuals that can be utilized on the machinery they are working on to follow the instructions. For instance, assembling of wooden furniture, plumbing, electrical work and car repairing can be done easily with AR.
It will help people to have multiple skills at the same time and earn more money without paying hefty fees for being trained. Moreover, factories hiring workers for operating heavy machinery and requiring complex technical knowledge can be trained within just a few days. Hence, the productivity and efficiency of the work output will increase overwhelmingly. 
Expanding Local Services
In recent years, remote work has seen a massive hype, but the limitations of doing remote work have been present side by side. AR will change the scenario, permitting local services to participate on a global scale. For instance, an electrician in San Francisco can guide a customer living in Las Vegas. 
This means that remote workers will be able to expand their business not only locally, but also worldwide. However, the competition will be much tougher than in the past. The local workers must not worry about their business declining, as AR will open new doors of opportunities for the workers. They can set their skills apart by getting remote education and manage the skills accordingly. 
Conclusion
Augmented reality will be offering many opportunities to employers, employees, and students. In the coming days, the impact of technology will influence the overall work scenario and the way people work. We all have to embrace the emerging technologies in one way or another to stay competitive, not only as a company but also as an individual in all walks of life.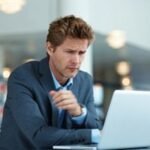 Scott Andery is an expert marketer and author who specialize in technical writing. He is working with Latest Businesses as a Marketing Expert.