With the increased demand for smartphones and devices, it's now become a necessity for businesses to create an exceptional mobile app. The mobile app is the best way to enhance your user experience and to provide them with the best possible service. Today users demand a mobile app that is built up with the latest trends and design principles. Without a good mobile app design principle, you cannot gain users' satisfaction, and they might lose interest in your app. A mobile app must follow the best design practices to delight users. It also helps in increasing the customer retention rate leading towards enormous satisfied users.
The latest mobile app design principles not only delight users but also help in upgrading the speed, performance, and efficiency of a mobile app. Fundamental design principles of the mobile app such as user requirements, consistency, hierarchy, style, context, etc. boost the conversion rate by 400%. The top five leading firms: Slack, Dropbox, Uber, Nike, and the First Republic, have built the best mobile app design because they prioritize their users' needs and requirements.
What are the different practices of great mobile design?
The following are the best mobile app design practices that help you in providing a seamless experience to users.
Simplified onboarding process
Onboarding tutorials with lots of additional steps can frustrate your user. According to a study, users who watch tutorials tend to perceive tasks as more difficult as compared to those users who don't watch tutorials. In certain cases, onboarding tutorials seem to be an effective way to familiarize users with your app's keys features and functionality. However, implementing too many screens and unnecessary information in the tutorial can create a bad impact on users.
In general, create an intuitive app user interface (UI) that does not require a tutorial. However, if it's necessary to add an onboarding tutorial, limit the number of steps involved in the tutorial by showing only relevant context related to the actions users are already taking.
Push notifications
Push notifications are considered the essential feature in mobile app development. It's one of the most powerful ways to retain users and keep them up to date regarding new and exciting offers, sales, and discounts. Around 70% of users find push notifications useful. And about 40% of users quickly engage with the push notifications within an hour of receiving them. You can also add granular notification settings into your app that are easy to access so users can tailor notifications to their needs.
However, you must consider the time and frequency of your push notifications. Users can disable notifications upon receiving too many pings. Also, wait until the third or fourth time a user interacts with your product before asking them to allow notifications after they've had a chance to experience your app and the value it delivers.
Personalization strategy
Personalization is one of the top trending mobile app designs that allow you to provide suggestions and offers to users based upon their preferences. It's basically part of the artificial intelligence that captures users' behavior by analyzing their history, searches, and most reviewed product or the liked one. Netflix mobile app is one of the best examples of personalization that offers movie suggestions and recommendations based on user choice. It uses the natural language processing (NLP) algorithm to offer advanced personalization to its users. And that is the main reason why users are so much delightful to use the Netflix mobile app.
Accessibility
Accessibility is referred to making your mobile app accessible to every individual user using your mobile app. The most essential factor to consider in making an accessible mobile app is to identify whether a visually-impaired or hearing-impaired user can access your app or they're facing any difficulty? However, to overcome such a problem, you can integrate audio and voice-powered technology within your mobile app for making it accessible to every user. Virtual and voice assistants allow users to ask queries by typing or instructing through a voice note. The virtual assistant can perform different tasks and help your users easily access your app. Moreover, you can also follow different strategies to make the app accessible to visually impaired persons such as using enlarged text in abundance, providing sufficient contrast, limiting and prioritizing color in the interface, and much more.
Interactivity
A delightful and interactive mobile app is what most users demand. Creating an interactive mobile app is one of the best ways to keep your users engaged and hooked with your app. Not only does it attract users, but it's one of the trending mobile app design principles that can uplift your mobile app to a whole new level. Implement chatbots in the mobile app that offer real-time information to your users while keeping them betrothed with your app. Chatbots are the way to provide quick offers, sales, and discount coupons. In addition, they also offer different interactive activities such as puzzles, contests, polls, etc. to divert user's attention to your app.
Consistency
Did your user find it difficult to interact with the UX design of your mobile because it's not similar to their experience? This is where the consistency game came into the mobile design principle. Consistency simplifies the design process making it simple. Users quickly and easily grasp the concept of your mobile design. In your mobile app design, using common and well-known design components and patterns will help you attract more consumers' attention. Your target audience will understand your design aspects if they are consistent. Creating distinctive design elements, on the other hand, necessitates extensive research and can complicate mobile app design. Gmail, Twitter, and Wunderlist are three well-known examples of apps that employ the float action button in the bottom right corner of the interface to provide consistency to its customers.
Connectivity-friendly
If your app lacks connectivity and isn't designed to handle the most important functions, then it can cause trouble to customers. For example, if consumers are booking vacation tickets or making e-commerce payments, make sure their activities are saved and completed as soon as the connection is restored. However, if your app requires constant connectivity, then it's important to ensure that your app provides strong connectivity 24/7. Users who are terrified of being doubly charged will lose faith in your app and eventually abandon it.
Final words
Implementing mobile app design best practices can take your mobile app to the next level. There are different fundamental principles of mobile app design but the most important factor that leads to the success of your mobile app is to fulfill your user's requirements and make them contented with your service. Design your app by keeping all the necessary design practices in mind that are described above. Moreover, you can also update the mobile app design with the latest trends that are so in demand on the market right now.
 Author Bio:
Linda Hartley is a digital marketing manager at Appstirr.ae, who loves to write content on the latest topics, including Blockchain, B2B business models, application development and much more.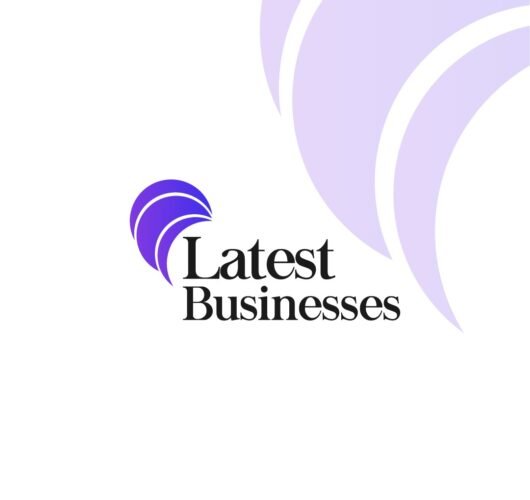 Latest Businesses helps you list your business on every possible business directory in the best possible way to increase your business is seen and recognized. This will increase the reach of your business profile in searches across different search engines.