There was a time when the healthcare system was limited to hospitals, but over the years, the healthcare industry has seen crucial changes in technologies and practices.
The healthcare sector is now taking advantage of digital technology to provide easy accessibility and support to its customers. Today, many healthcare applications allow patients and doctors to interact with each other without leaving their homes.
According to the data from Statista, 54,603 healthcare and medical apps are available in the Google Play store, and the number is continuously rising with time.
As a result of the rising demand, healthcare businesses are now leveraging Healthcare mobile app development services to fulfill their needs for the mobile application.
However, all healthcare applications can't withstand the vast market of mobile apps.
To survive in the market, one should understand the needs and wants of the market and integrate advanced features and technologies involved.
This article will elaborate on the most critical features a business should include when developing a healthcare app.
Features to Consider When Creating a Healthcare App
To have a successful app, healthcare providers must provide their app users with the best user experience. To do that, healthcare service providers must know the crucial features to include while developing a healthcare app.
Patient side features
Patients are the user of the healthcare application, so you should understand their requirements and include features according to that.
Live Consultation with the Specialists
Before the COVID-19 pandemic, live consultation through video conferencing or calling was not a thing in the healthcare industry, but COVID-19 has drastically changed healthcare services.
The research conducted by the Commonwealth Fund found a 60% decline in on-location visits to doctors since the beginning of the pandemic. Now, doctor's visits are replaced with secure and encrypted audio/video consultations between patients and doctors.
Today, virtual consultation has become the first preference of patients and doctors. It makes live consultations with specialists a must-have feature in the healthcare app.
Symptoms checking feature
Sometimes, it's hard to know about the disease without consulting the doctor, so adding a symptom checker becomes an essential feature to have in the healthcare application.
We are not qualified enough to know the severity of the disease, so including an AI-based chatbot feature can help patients with knowledge about the disease. Chatbots collect patients' information as input and, based on that, suggest the condition and illness.
You can also add an AI-based questionnaire. The questionnaire asks step-by-step questions to the users based on their symptoms to find the disease.
Symptoms checker also suggests to patients the right course of action and consultant.
Reminders and notifications
We are humans; we can't remember everything, and that's when a reminder/notification feature comes into place.
Applications for healthcare can provide users with reminders to take their meds on time and also reminds them about scheduled doctor's appointments. It also sends notifications to users about upcoming events, news, and products.
However, this feature should be used effectively, else too many notifications and reminders can lead to dissatisfaction for users.
E-Prescription 
E-prescription is a must-have feature in healthcare applications. It saves a lot of time for doctors and patients and generates error-free prescriptions for the patients.
E-prescriptions improve communication and accuracy between parties as they are easy to read and store in the application.
Health Education
Health is everyone's primary concern. Health education allows people to develop their physical, social, and emotional health values. Other than that, it helps people understand the human body, mental health, and other issues related to human well-being.
Adding a health education feature provides access to fitness enthusiasts people of various diets, workout programs, yoga programs, and more.
So, it becomes necessary for businesses to keep health education features in mind while hiring healthcare app development services.
Patient Community
An in-app community feature allows patients to interact and share their experiences with other patients who have the same disease or medical conditions. The patient community provides needed support to the patient and other community members.
The platform allows patients to access information and updates about the disease, medical conditions, and symptoms constantly.
Having an in-app patient community feature can be an effective way to improve the health and behaviour of patients.
Doctor side features
EHR (Electric Health Records)
EHR is one of the features to consider while Developing a Healthcare App because it saves time for both patient and doctor concerning monitoring and inspecting health.
EHR digitally track and store all the information related to patients and treatments in one space and make it available to the user at the point of need. It eliminates the paperwork and saves all the information, so patients don't have to carry any critical documents or reports for treatment.
EHR becomes helpful in an emergency as it is built to access patients' medical information with healthcare service providers, which makes EHR one of the most essential Features of the Healthcare App
 Appointment Management
Appointment management is a basic but primary feature to have in any healthcare application. It is beneficial for both healthcare service providers and patients.
The appointment management system works in a way that shows only the available slots to the patients. Once patients book the appointment, it notifies the service providers. Next, upon the acceptance of the arrangement, the app sends a confirmation to the user.
It helps healthcare providers manage time slots and staff efficiently without creating chaos.
Payment gateway
Every healthcare app should have an integrated payment system for convenient and easy payment of bills.
Providing a payment gateway helps healthcare providers manage and store every invoice and transaction online. It eliminates the work of cross-checking of payment database.
Today many healthcare providers are consulting patients online, so adding a payment feature while Building a Healthcare App can be beneficial.
Reviews
Reviews become a critical feature that shows credibility, transparency, and social proof of healthcare service. Reviews make products and services improve customer trust and loyalty.
But, Reviews can be a double-edged sword as positive reviews can create a powerful impact on the business; negative reviews can damage the reputation.
Features for both doctors and patients
Healthcare Data Security
The application carries tonnes of personal and professional information about hospitals and patients, and neither the hospitals nor the patients want their private information to be disclosed and misused.
Adding a top-notch security feature to an application has become vital to prevent fraud and increase trustworthiness.
Integration of AI and ML
AI and ML are features and integrating them into healthcare applications can save a lot of money for the business.
Using the algorithms of AI and ML, users can determine the disease and also get the next course of action for the disease. AI and ML can bring insights out of large datasets, and they can be useful in informing users of various health issues in advance.
Artificial intelligence has the potential to replace in-app human assistance when it comes to online healthcare services.
Conclusion
With time and technology, the healthcare industry is growing and adding new elements to the existing services.
The changing technology is transforming the future and features of healthcare applications. From consulting a doctor to making a payment for their services, new features of applications enable everything without leaving the house.
Now health care applications are loaded with multiple features making lives convenient and easy. Moreover, Applications are now storing all your medical information in one place with utmost security.
The features of healthcare apps are changing the way of living, and healthcare service providers should consider hiring healthcare app developers for their upcoming projects.
Before creating a healthcare app, ask the developers "how much does it cost to build a mobile app" because the more features you'll add, the higher the price will be.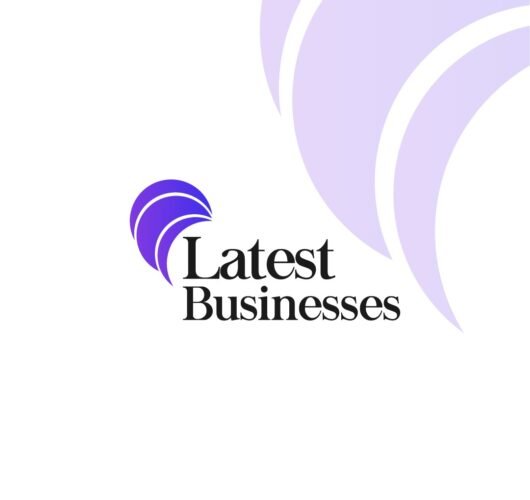 Latest Businesses helps you list your business on every possible business directory in the best possible way to increase your business is seen and recognized. This will increase the reach of your business profile in searches across different search engines.