Dubai Real Estate has grown over the years and investors are showing a keen interest in buying apartments, villas, and homes. The land of endless opportunities has encouraged people from around the world to invest in real estate and enhance their investment portfolio.
With the increase in demand and flooding of expats in Dubai, the demand for apartments has increased drastically. For instance, demand for Business Bay Apartments for Rent is increasing day by day.
If you are thinking of buying an apartment in Business Bay Area and rent out to earn some extra cash every month, here are few things to keep in mind when hunting an apartment.
Let's have a look at it.
Location Plays a Key Role in Deciding the Rent
One of the key factors in buying an apartment is to find an appropriate location. Apartment's location should be in the center of the city where transportation, schools, hospitals, and supermarket is easy to access. People would prefer to live in an apartment that is in the center rather than in the outskirts, even if the rent is low. Make sure to choose the location wisely before buying an apartment.
Renovations and Maintenance
When buying an apartment, make sure to look at the condition of the apartment and how much renovation does it require. Estimate the cost of renovation and maintenance that you might have to bear. However, if the cost exceeds your total budget, you must look for another one. If the landlord or real estate developer agrees to do on their own behalf, it's a good deal and you should not miss it.
Buy when the Market is Low
Like stocks, the real estate market fluctuates every now and then. During the year, the market goes up and down, depending on many factors. However, you can calculate the average cost of buying an apartment and set the limit. As soon as the market goes down, you can buy it without wasting time. Sometimes, the market is too high, it may exceed your budget, for which you have to wait. There are chances that you might lose the apartment, as there are many other buyers in the market. In such case, you must have two to three options to go for.
Check everything in the Apartment
A point everyone ignores before buying an apartment is to check connections such as pipes, sanitation, electricity etc. You can walk into the kitchen or washroom to check whether the water supply is okay or have some fault. If there are minor faults, you can get them fixed on your own. However, if there are some major faults, you may need to evaluate the cost. Moreover, you also need to check the electricity supply to stay away from any hassle in the future.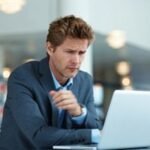 Scott Andery is an expert marketer and author who specialize in technical writing. He is working with Latest Businesses as a Marketing Expert.