Before the digital transformation of the tech world. Hotel business are should be run on a traditional method to approach one travel agency. That travel agency hasn't provided proper information about the destination of the hotel or did not describe the room ambience and facilities. However, people can try to put a lot of effort to ask for a hotel booking at a congested time that hasn't been negotiated to price, a barrier to checking the hotel site seeking. These are all facing hindrances has been wiped out from one solution is in the form of hotel booking apps. worldwide smartphone users can easily access their livelihood basic needs to be accomplished in the form of mobile applications.
Also, market-leading brands have made their image in hotel booking apps some are Oyo Rooms, Trivago, Goibibo, Ixigo, Clear Trip, MakeMyTrip, etc. In some interesting facts about hotel booking is done 80% of users have mostly booked last-minutely through mobile apps. Then 45% of travel agencies have done their hotel booking via smartphones. An additional key point is Statista's reveal's mobile apps are dominating the hotel booking industry.
Key points to consider App Development
The first step is to figure out your business need and what type of app to build. Some generic types of hotel booking apps are
This type of app only shows and made the list of all hotels given to the customers. Name of some hotel aggregators is TripAdvisor, hotels.com, booking.com, etc.
This variant app avails offers to book multiple things such as flight tickets, rental cars, hotels, sightseeing tours, visas, etc. Some like leading online travel agencies like MakeMyTrip, Expedia, Ctrip, On The Beach, etc.
These apps provide details about a specific chain of the hotel and allow booking rooms within that chain. Likewise related top hotel chain apps are Oyo, Hilton Honors, Marriott, etc.
Choose an App Distribution Area
This phase is crucial to consider before choosing your hotel booking app development because of you select your distribution target area channels in a local market or international market. Otherwise, you need time and investment to scale up the business.
Selecting your Unique Value Proposition
The Unique value proposition is also known as a unique selling point means what type of unique value provides your business to the customers. Some UVPs are availing affordable booking options, free stays, short stays, and depending upon your attractive customer pitching ideas.
Features of Hotel booking App
Hotel booking app development has need some features to make a useful app for the business. Some features must occur to make a full-fledged hotel booking that is
Cancellation policy
This feature makes customers feel protected while doing hotel bookings because of last minute can take a decision of cancellations friendly these days.
Images & Videos
Providing this image offer to get a good 360° image view of hotels, rooms and places. Also helps to build trustworthiness in the customer thought minds. Although, hoteliers can modify to add or remove photos and videos in the app.
Easy Payments
Nowadays payments are easier to integrate with multiple ways in the payment gateway or using other third parties payment gateways. Also, avail of payment options like debit & credit cards, PayPal, and digital wallets.
Reviews & Ratings
Users have to put their experience in the way the format of reviews also uses to express their review in GIFs, emojis, and uploading pictures. So that your platform has been more appealing that automatically attract your customer into that.
Language & Currencies
In every diversified country, people have to speak different languages and do transactions in different currencies. Every dedicated user has to prefer their choice language to use the entire app from start to end and the final way of payment in their currency.
Real-time pricing
Update the latest pricing in the festival time or seasonal times while the user is in hotel booking. Additionally, add the price tag on the map to be easily viewable on a location with high-quality images and videos.
Push Notifications
Push notifications are appropriate for the hotel business to make aggressively target your audience. Although to deliver a customizable message to each user based on their past activity.
Future of Hotel Booking Apps
The need for hotel reservation apps is highly increasing in the upcoming market demand trend and users are also gradually increasing usage of their day-to-day lifestyles. Recent reports said overall hotel booking apps usage is diversified continental wise such as over 40% is by the US and 61% is reserved by Europe. Along with global online hotel booking is valued at$ 782 million and although it's anticipated to grow 12.2% annually by 2028. 
That some market-leading hotel booking apps are surfing in the market such as
Booking.com

Airbnb

Hostelworld

Hotels.com

HotelTonight
The process of the Hotel Booking App Development
Before starting your journey in hotel reservation app development. To follow some points to achieve your full-furnished app for your business such as
Analyse the market situation

Generate your field competitors list

Finalize app distribution channels

Describe your Unique Value Proposition (UVP)

Shortlist your user for Minimum Viable Product (MVP)

Analyse the best fit for your app development process in time and budget friendly

Stay connected with that concerned app solution provider, and development the staging process based on expectations of your objectives.

Establish your presence of involvement in from the start to end-stage progress.

Conduct every daily meeting to know about your project stage imperatively that team is drivingly the right way path toward your product goals

Compose your marketing strategy

Finalize to launch your own app

Collect your customer feedback to rectify your fallbacks and to improvise your whole app
Final Thoughts
Travelling makes to create some good memories and get rejuvenates a better experience. These are all to get one presence is staying the people to enjoy the wholesome place. You offer a better online hotel booking app to afford your customers and make a memorable movement to include your app for your everyone's life.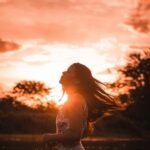 I'm a consultant living in New york. I am a fan of technology, design, and web development. I'm also interested in entrepreneurship and Crypto enthusiast.