How growth hacking can help your business
Almost 100 million businesses are launched every year, according to GEM Global Report (almost 3 new businesses every second). The purpose of any business is to generate profits, benefit end-users, retain them, and seek gradual growth over the years. However, with quite a number of startups each year, 90% of them fail.
The reason might be many, but the foremost reason is failing to gain early traction. For early startups, it is impossible to manage finances and spend a massive share on traditional marketing.
What to do in this case? The answer is Growth hacking.
The term Growth Hacking is the buzzword, used on a large scale by startup entrepreneurs. It is the technique to acquire customers through technology. The process usually requires analytical thinking, social metrics, and creativity to attract customers and gain acquaintance for startups.
Few of the startup companies like Zapier, Wordstream, Dropbox, Pipedrive, and Segment used growth hacking to form a multimillion-dollar company with thousands of loyal customers.
When it comes to growth hacking strategies there are quite a number of techniques you could adopt and gain free customers without spending. Have a look at them.
Build Community for Your Product
The skill to develop a community around your product is to engage as many customers as you can. Make them starve for your product and build curiosity for what's coming next, how they can benefit and use the product that is what a successful marketer does and you have to do as a part of growth strategist
Moreover, successful marketers are communicating with the customers frequently, asking them what they want and how to improve. You can make a forum and add discussions to get them hooked on your product.
So the first step in growth strategy involves building a community around your product. The more you gain an audience, better the chances of converting them in the future.
Give Social Proof
No one believes in you unless you show them some proof. Many of the customers face bad experience with the company because the product does not perform well up to the mark. Moreover, why would anyone pay for your product when they don't get what they need. The result is that they are less inclined to trust the company's words.
The best way to address this problem is by showing social proof. It will help in guarantying customers that a company's product will meet their needs. The ideal way to acquire customers is to feed your website with testimonials, statistics and case studies. Moreover, display the proof of media outlets that have mentioned you on their website or on the blog. This would help in eliminating customer's fear and forcing them to pay for it.
Giving a Trial of Your Product
Giving a free trial is yet another growth hacking strategy for your business, which can instigate interest of your visitors and customers. The idea of giving a trial for a limited period is to introduce your product and give them hands-on experience.
In addition, you can evade any discrepancies and doubts in the minds of the customers. No one will trust you unless you engage them and build trust. Make sure to develop a process that is easy to learn and creates interest to reap long-term benefits.
Use Twitter to Hunt Customers
Using Twitter to hunt customers can prove to be an effective growth hack strategy. Follow those who are related to your industry and they will follow you back in return. However, you might be possessed with the potential risk of spamming.
Find out people who are in dire need of your product or similar to the one you are selling. It would take time to come up with ideal people from competitors but will be very fruitful. Twitter is used as a growth hacking tool by startups because it provides the means to interact with customers directly.
Use Referral Program
Referral programs are effective when backed by the brand. The idea is to encourage existing customers to bring new customers through referrals and giving them some kind of incentive. These incentives can vary largely, depending on your product or service.
For example, Dropbox offered extra storage space for those who referred their friends or family to sign up for an account. If you have a product, you can offer them cutbacks on their purchase, offer discounts or give them a gift. Within a short span, your brand will gain much recognition, more customers, and increase in revenue.
Write Content
Creating content to engage readers might spark them to take the action. Write blogs and articles relevant to your product, explain the benefits, how customers can use and compare it with competitor's product if any. Write comprehensive guidelines, highlight product features and post latest events related to your industry.
Write content for people instead of search engines. You can also grow your email list by asking the readers to subscribe to your blog in order to get the updates in their mailbox. This would help you in analyzing your potential customers, their location, and profession. It would also help you to increase website traffic, ultimately leading to more reach resulting in boosting sales.
Develop Sales Funnel
Autoresponders can be very effective in boosting sales around the clock without doing much. It is highly effective for managing prospects or returning customers through different stages of your sales funnel.
For optimal results, make sure to customize your autoresponder by segment, create a friendly and personal tone, incorporate best email marketing practices and provide content that brings value to the subscribers. Give a prompt reply to the customers having concerns about your product. Offering content in your autoresponders will help you build customer loyalty and trust.
Conclusion
Growth hacking for your startup is essential, especially when you are looking for early traction and engagement. The idea is to focus on creating a data-driven marketing strategy. Make sure to adopt the growth hacking strategy according to the existing scenario and product type. It would require lots of assumptions and test, which can be critical and challenging. In the end, you will come to know more about your customers and uncover viable growth.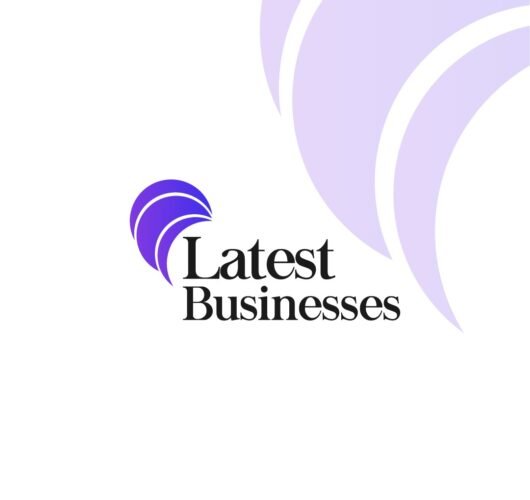 Latest Businesses helps you list your business on every possible business directory in the best possible way to increase your business is seen and recognized. This will increase the reach of your business profile in searches across different search engines.