A pillar page is a hub or foundation on which the cluster pages are built. It gives a broad overview of a topic but leaves room for more detailed information in the cluster pages, which usually focus on one part of the topic, a keyword. For example, a pillar content page about SEO might mention technical SEO briefly and then link to a cluster page that goes into the topic in much more detail. Most of the time, pillar pages are longer than most blog posts (usually 2,000 words or more) because they cover all aspects of a topic. Pillar and cluster pages link back to each other, but if the pillar page design does its job right, it becomes an authoritative source that gets many links from outside the site.
Some of the advantages of pillar and cluster pages are:
• More engagement: Well-organized content is accessible for viewers to use, which increases engagement.
• Longer session lengths: Because the pillar-cluster pages link to each other, this arrangement tends to keep visitors on the site longer, which increases engagement and page views.
• Give Google better signals. Because pillar and cluster page groups are so well put together, it is easy for Google to figure out what they are about and rank them. Google tends to give low rankings to pages that aren't well organized, so content contained by topic pillars and clusters tends to get higher rankings.
Total pillar pages are one of the best ways to make content that search engines like and give authoritative information to the people you want to reach. Next, you'll talk about a few of the most shared content pillar pages. Remember that there isn't a clear line between these categories, so that some pillar pages may have parts.
A "guide" pillar page tries to be the most authoritative source on a subject, as its name suggests. It could be a beginner's guide or a more advanced one aimed at a specific part of the business world. A manual or "ultimate guide" helps you become known as a content marketing expert in a field or subject, builds your brand, and builds trust with a specific audience.
The guide pillar page gives a complete overview of a topic, which makes it a good place for people who want to learn more about it. It also has links to related cluster pages that give more information about certain parts of the topic, often based on a keyword. A guide pillar page that is well-timed and thought out can get a lot of attention, increase website traffic, bring in backlinks, and grow an audience that can be turned into subscribers or paying customers.
Some good "guide" pillar page examples include:
The Complete Guide to Teleconferences in 2020
Like remote work, a good topic for pillar pages will always be necessary. "The Ultimate Guide to Remote Meetings" is a helpful guide that Slack made for its users. A lot on this page makes it a great pillar, especially when it comes to knowing what to expect and how to move around. At the top of the page is a note about how long it will take to read the content, as well as a few bullet points highlighting the best ways to run remote meetings.
There are also a lot of things that the reader can do that will keep them interested. For example, the floating navigation bar makes it easy for the reader to move from one section to the next. A video on the page shows how a remote meeting works. Slack's internal linking strategy for the pillar page sends people to topic clusters with more tips for working remotely and specific benefits of using Slack.
Getting your brand known: Almost everything you need to know
Type form is an online software as a service (SaaS) company based in Barcelona that specializes in building online forms and doing online surveys. It also has several well-designed, visually appealing pages like this one that are meant to raise brand awareness.
A menu on the side makes it easy to find your way around the long page of information on brand awareness basics, such as tracking your brand awareness, getting your brand awareness going, and measuring your brand awareness. It also gives you some advice as you leave. At the bottom of the page, there are both external and internal links to other pages that are related. Internal linking is a strategy used on this pillar page to link to other resources on their blog and pages about their services, like templates that potential customers can use.
They hear about something interesting, controversial, or essential and want to know more.
• "What does programmatic advertising mean?"
• "What does herd immunity mean?"
• "What is Kubernetes?"
A pillar page can be the final word on a topic to take advantage of this desire to learn more. It can be a handy stand-alone resource that links to related cluster pages and goes into more depth on some parts of the topic. It is authoritative in many ways, like a guide page. The traffic becomes a flow at the top of the funnel that can be turned into valuable customers with the correct conversion strategy.
Here are some "what is" pillar pages that do their jobs well:
Artificial Intelligence: What Is Artificial Intelligence? What does AI do?
A tech job site offers this meaty pillar page with more than 2,500 words. Built In is about answering the questions, "What is AI?" and "How does AI work?"
The page has sections on narrow AI, AI history, machine learning, and deep learning. It also answers the questions above. It's easy to find related pages about AI companies building a brighter future, how AI can change health care, why machine learning projects fail, cutting-edge AI applications, and other exciting topics.
Built In's strategy for internal linking for this pillar includes callouts that tell the reader how to find out more. These links take you straight to other posts on their blog, which are significant topic clusters to keep the reader interested.
A "how-to" content pillar page tells you how to do something, while a "what is" content pillar page tells you what it is. You can help the people in your target market solve problems or find better ways to do things at work.
If you have a solution or tool to fix a problem, you can sneak it in and get people to use it if you've already solved your customers' issues and given them a lot of helpful information. In these kinds of pages, step-by-step guides with good pictures are often used.
Conclusion:
It's not a coincidence that they're called "pillar pages"—these pages can be the "pillar" of the rest of your content. They are essential to site structure because they make it easy for users to find what they are looking for and hit all the right SEO notes. Think about putting pillar pages into your content ecosystem. They will help your target audience get from one place to another.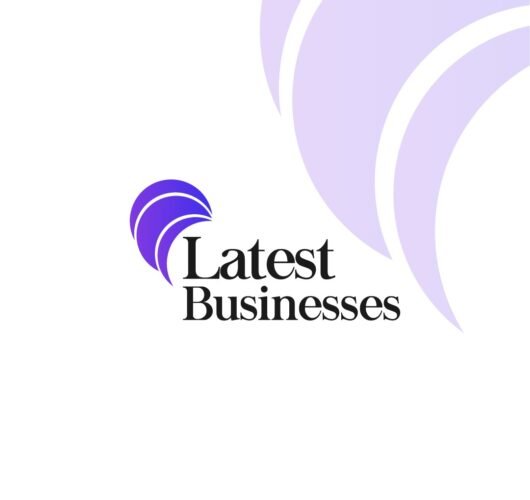 Latest Businesses helps you list your business on every possible business directory in the best possible way to increase your business is seen and recognized. This will increase the reach of your business profile in searches across different search engines.