When a car breaks down or is involved in an accident on Dubai's roads, drivers are given expert assistance through a car recovery service. The service is intended to assist drivers in returning their cars to the road or to transport them to a nearby garage or repair facility.
Towing, jump-starting, tyre replacements, fuel delivery, help with lockouts and other emergency services are some of the common car recovery services. Additionally, they could provide on-site diagnostic tests, battery replacements, and minor repairs.
There are various car recovery service companies in Dubai that are open around-the-clock and reachable by calling their hotlines. Regular clients of several of these companies can enrol in membership programmes for extra benefits like priority service and discounted prices.
Why do you need a car recovery service in dubai?
There are many circumstances in which you might want a car recovery in Dubai. Typical explanations include
Breakdowns: If your car breaks down while travelling around Dubai, a car recovery service can offer the support you need to get it back on the road or transported to a local garage or repair facility.
Accidents: If you are in a collision, a car recovery service can assist in bringing your car to a garage or repair facility for maintenance.
Flat tyres: If you can't change your own flat tire, a car recovery service will help. They can also tow your automobile to a local mechanic shop for repairs.
Dead battery: If your vehicle's battery dies, a car recovery service can jump-start it or, if necessary, replace it.
Running out of fuel: If you run out of fuel and are stuck on the streets of Dubai, a car recovery service may take your car to a nearby petrol station or supply fuel to you.
Utilizing a car recovery Dubai has a number of advantages, some of which are:
Quick assistance: Car recovery services are available around-the-clock and can help drivers in Dubai who have an accident or breakdown. This can be particularly useful if you are stranded in a strange place or if you need to go there quickly.
Professionalism: Companies offering car recovery in Dubai hire specialists with the necessary training and experience to deal with all kinds of emergencies and breakdowns. They are equipped with the tools and machinery needed to identify issues and solve them effectively.
Safety: safety is a top priority for car recovery services, both for their clients and for the general public. They possess the tools and procedures required to tow or transport vehicles in a secure manner to a nearby garage or repair facility.
Convenience: By offering on-site help or hauling your car to a garage or repair shop, car recovery services can save you time and hassle. By doing this, you can avoid the bother of waiting for a tow truck or making other travel arrangements.
Confidence: Driving in Dubai can be made more at ease by knowing that you have access to dependable car recovery services. It can be less stressful and anxious to drive if you know you can contact someone in case of an emergency.
The best quality works and services are provided by Royal Star Auto Services and Car Wash, which was founded in Dubai. Our expert team is committed to exceeding our clients' expectations and works continuously to do so. For customer satisfaction, Ras Service Station offers the best possible work quality.
At RAS car recovery Dubai, RAS take great satisfaction in offering all of our clients quick, dependable, and expert services. Because we know how essential your time is, we always work to deliver prompt, effective services that will get you back on the road as quickly possible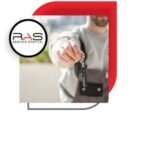 Dubai-based Royal Star Auto Services and Car Wash offers the highest calibre products and services. Our expert team works tirelessly and is committed to exceeding client expectations. Ras Service Station offers the best work quality for satisfied customers.