For every Business or Venture, customer rating plays a very vital role in its terms of operation.
To get an honest opinion about a business, there are several websites that we can rely upon.
These are the platforms where people can rate one's business without actually walking in; these ratings depend on the customer's personal experience with the venture. Many business owners prefer to list their business on such websites, as it helps them to advertise their business and gain visitors. On the other hand, such platforms help to provide an unbiased review about a business to help people with their search. Let's have a look at some – Top Business Listing and Business Reviews sites in 2022
Managing the reputation of the business online on the internet is an essential part of business operation. There are several platforms where a person can list their business and verified people can rate them based on their experience. In recent times the number of these reviewing websites has increased substantially due to which it has become difficult to trust all of them. To help solve this problem, we have reviewed some Genuine and Unbiased business reviewing websites, let's get started with the topic.
Top Business Listing and Business Reviews sites in 2022
Business rating is an essential part of the business. Most people prefer to read the reviews about a product/service before actually purchasing it, as it helps them to get more familiar with the business and its services. As already mentioned there are several such platforms to list and review your business, but which one is the best to choose among them all? Below, I have reviewed some Genuine and Unbiased websites where you can list your business and find reviews for other businesses.
Bing secures the first position in our list because its algorithm is better at optimizing your business ranking to the user search. It is a great place where people can register their business and get it reviewed. To register the business, one has to create, or login into their bing account then claim and verify the business listing. Bing offers genuine and unbiased reviews from verified people. It is free to list businesses on Bing.
As we all know Google search engine is most widely used around the world. It is a service by Google where local businesses can get registered on the internet for free. Google algorithm uses these listings to show results on local google maps and user searches. Moreover, a business can get rated by verified people based on their experience; most of the ratings are genuine and unbiased with pictures and videos. It can be a really good place to rank lists and advertise your local business.
Facebook is the most widely used social media network, it has more than 2.8 Billion monthly active users. It can be a great medium to list your business as it helps to create the social existence of your business. With such a great user base, Facebook helps the listed business to get great traffic from the local areas. The listed businesses can be rated by Facebook users. Moreover, businesses can create their Facebook page, which can help them with better advertising.
This is a great emerging online platform to list and review your business. On the latest business portal, one can list their business for free, with latestbusinesses.com increasing the user insight of your business. Increase the visibility of the business and get audiences from all over the globe; it is identified as one of the top Business Listing and Business Reviews sites in 2022. Get your business easily verified on latestbusniess.com and have the opportunity of getting great business leads from all over the world.
This is yet another great website for listing your business; better business bureau is one of the oldest and most trusted platforms to recommend your business. BBB offers a premium service called BBC Accredited, where they review the business and provide the rating by themself. It is a great portal where one can find several businesses and ventures of various categories.
Yelp pages are well SEO optimized which makes them more visible on the search engines like Google, Yahoo, Bing, etc. Listing your business on Yelp can help you get more visibility on various search engines. Though some people complain that Yelp's listing is harming their business, it is not very true. Yelp is a great portal to get more audience to your business; hence it is a great source of business advertisement.
Foursquare is much more like a real-time place reviewing platform in some way similar to google maps as it uses people's location to make them rate businesses. It is an open platform where anyone can list their businesses for free, and people who have visited that business can rate it on Foursquare. This platform can be a great place for your business if you own a small shop, restaurant, etc.
As we all know, Amazon is the most widely used international e-commerce platform across the globe; it has billions of products on its shelf. Anyone can list their product on Amazon for free and start selling just with the help of some basic knowledge. Moreover, verified customers can give their reviews on the product they purchased, these ratings help in boosting product ranking.
9. ChamberofCommerce.com
This listing helps you discover and seem in your native chamber of commerce listing, and their facultative paid "premium" packages permit you to a lot of simply get exposure to twenty-five million directory guests a year, be found by potential customers in your native space, and drive traffic to your business web site
 10. Cylex
Cylex offers free and premium listings in their online directory with the first goal of connecting customers to businesses. With over one million distinctive daily users on their website, this is often an excellent chance to list your business and grow your online reach. start at cylex.us.com.
 11. Brownbook.net
BrownBook.net permits your business to form an increased online profile with videos, images, logos, etc. Over forty-million businesses presently have profiles in BrownBook.net's online directory, which is usually growing. Don't miss out on this chance.
12. ShowMeLocal
ShowMeLocal homes over twenty-two million businesses in its online directory, and it additionally permits users to review your business. The more chances for client reviews, the higher your online name will become. Visit showmelocal.com to feature your business free of charge.
 13. Hotfrog
Hotfrog touts itself because of the freshest native business directory within the u. s.. customers are ready to explore for businesses by the town to search out the foremost relevant places close to them. you'll simply add your business for free of charge to their online directory to extend your online visibility
 14. CitySquares
CitySquares was created to assist customers to realize native businesses in their neighborhoods. Businesses will produce a free profile on the platform to succeed with a lot of potential customers.
 15. EZ Local
It provides one of the best business listing services. Claim your free listing on EZ native. Build up your business's online presence and look at a number of the opposite options that this internet directory website offers: social media management, custom internet style, and more.
 16. MerchantCircle
Finally, MerchantCircle permits customers to look for native merchants by class. its website, the directory has over two million merchants on its website with over a hundred million customers visiting monthly.
 17. CitySearch
CitySearch helps you discover a native business in your neighborhood. With an electoral system, award badges, and special deals, CitySearch prioritizes fun. Locals suggest something from restaurants to law offices to hair salons.
 18. Yext
This is one of the best business listing companies. It sounds like we've been expecting this one, no? Yext could be a one-and-done effort to urge your company listed across virtually each tiny business website mentioned in this article. As a one-stop look, Yext helps you to fill out the data for your business and voilà, you'll be found "everywhere."
20. Manta
An established online listing community, Manta sees,1000 corporations be a part of its tiny business directory a day. This website is suggested not solely as a result of its simple feature of your company profile to Manta, but additionally, as a result of its tried presence carries appreciable SEO advantages.
 21. Alignable
A new player in the trade, venture-backed startup Alignable claims to be the quantity one supply of referrals for native tiny businesses, with over twenty-two, thousand communities networked on its platform. It's free and simple to attach on Alignable once you produce your Alignable business listing and begin receiving referrals from different native tiny business homeowners.
 22. Whitepages
With over five billion records, Whitepages is a vast info of world folks and businesses. One distinctive feature of Whitepages is its genus Apis, which permits businesses to shop for and use the company's in-depth knowledge to create their package. this suggests a WP listing shows up not solely on whitepages.com but additionally across all of their API customers' sites also. Whitepages uses Yext to form listings.
 23. Chamber lists
An extremely valuable native resource that's typically unmarked is your city's Chamber of Commerce. A hub for events, news, and networking, the Chamber's website keeps a listing of native businesses and members. it would be price it slow to urge before the proper native officers at the Chamber and participate in the free tiny business services. They exist for homeowners — the initiators of native commerce — to thrive.
 24. BizJournals.com
This is one of the most business listing sites. The nationwide native business publication additionally offers a searchable directory of native personal businesses. It serves forty-three major markets within the United States, every one with its website and tailored news. Bizjournals populates its company profiles from business knowledge company Owler.
 25. GlassDoor
Sometimes customers need to understand how a leader treats their workers. Any variety of analysis during this space can lead curious customers to GlassDoor, the quantity one review website for corporations and workers. With over 700,000 corporations reviewed over thirty-three million times, GlassDoor is another stop native business homeowners ought to comprehend. suggested for larger companies. corporations are registered only workers submit a review.
 26. Apple Maps
While robot dominates the market with an eighty-seven market share, iOS holds around thirteen of that market share that continues to be over a billion users. the first map app on iOS devices is Apple Maps, another free directory within which you will certify your business is listed. you may want an Apple ID to form or edit your Apple Maps listing, however, that's liberal to produce too if you don't have already got one
 27. Semrush listing management tool
Now, technically this is often free, however just for an attempt amount. however, we tend to feel this service may well be definitely worth the tiny value you pay. Semrush is understood for its keyword analysis and computer program optimization (SEO) tools, however, they additionally provide business listings management. Semrush says, "Get your business knowledge mechanically distributed to the foremost authoritative directories on the web." you'll improve your rankings on Google's search results, local pack, map results, and a lot of.
 28. Yellowpages.com
According to the digitally re-invented Yellow Pages' website, sixty million folks still explore businesses on its directory. It's liberal to claim your business's "yp Profile."
 29. Angie's List (now Angi.com)
Created to review native contractors, the directory has adult to be a go-to repository for crowd-sourced online reviews. It's free for tiny business homeowners to register on Angi.com). If you provide home services, Angie's List is extremely suggested to succeed with native customers.
 30. Yahoo
We know Google reigns supreme in search, however, Yahoo continues to be employed by one billion potential tiny business customers folks each month. Why? for a few, it's preference. For others, particularly Firefox internet browsers, it's the neglect of their machine. the same to Google My Business, Yahoo partners with Yext (below) to show native tiny business listings in search results.
 31. LinkedIn
It might seem to be LinkedIn solely matters for national or international brands, however, an area business will show researching customers a lot of who they're, from business owners to workers. Use LinkedIn to gift yourself as a respectable, socially connected owner with years of relevant expertise, particularly for finance-based businesses.
32. YouTube
Some folks don't have time to scan reviews, scroll through an internet site, or comb through social media posts. A video is straightforward. simply hit play. A YouTube video (even simply one) could be a solid tiny business promoting vehicle to succeed in over thirty million customers World Health Organization ar observing virtually five billion YouTube videos daily.
 33. Instagram
A recent study shows eighty-two consumers' analysis before they are available in the shop to shop for. Today, particularly if you're promoting to younger demographics, photography-based Instagram could be a visual invite to come back in and see for oneself.
 34. Twitter
Why is this on our list, you would possibly wonder? True, Twitter won't "sell" your customers to come back into your look, however it surfaces to the highest in searches and presents one of the simplest and quickest ways in which for purchasers to succeed in the dead set you. It's additionally a location-based tool that helps you to explore for customers in your space.
35. TripAdvisor
Another prime 5 review website, TripAdvisor's 415 million monthly users have smoke returning from their keyboards — over 535 million reviews are revealed on the positioning. Your tiny business, particularly if it's within the welcome area, is missing out on a windfall of digital awareness and feedback if you're not on TripAdvisor.
Closure
In today's time if you want your business to survive, then it is a must for your business to have an online presence. Businesses without any online presence thrive to survive in today's competitive world. In a recent survey, it is found that most people prefer to search a business online and read the customer's reviews before performing a transaction with that business. Here we have listed some of the top Business Listing and Business Reviews sites in 2022.
The Platforms mentioned above are the best for listing and ranking businesses, we have performed detailed research on the web to compile this article. If you have any suggestions or queries, feel free to write them down in the comment section.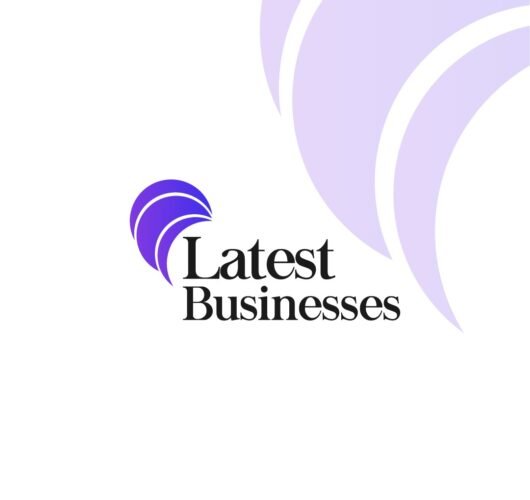 Latest Businesses helps you list your business on every possible business directory in the best possible way to increase your business is seen and recognized. This will increase the reach of your business profile in searches across different search engines.