For every Business or Venture, customer rating plays a very vital role in its terms of operation.
To get an honest opinion about a business, there are several websites that we can rely upon.
These are the platforms where people can rate one's business without actually walking in; these ratings depend on the customer's personal experience with the venture. Many business owners prefer to list their business on such websites, as it helps them to advertise their business and gain visitors. On the other hand, such platforms help to provide an unbiased review about a business to help people with their search. Let's have a look at some – Top Business Listing and Business Reviews sites in 2021
Managing the reputation of the business online on the internet is an essential part of business operation. There are several platforms where a person can list their business and verified people can rate them based on their experience. In recent times the number of these reviewing websites has increased substantially due to which it has become difficult to trust all of them. To help solve this problem, we have reviewed some Genuine and Unbiased business reviewing websites, let's get started with the topic.
Top Business Listing and Business Reviews sites in 2021
Business rating is an essential part of the business. Most people prefer to read the reviews about a product/service before actually purchasing it, as it helps them to get more familiar with the business and its services. As already mentioned there are several such platforms to list and review your business, but which one is the best to choose among them all? Below, I have reviewed some Genuine and Unbiased websites where you can list your business and find reviews for other businesses.
Bing secures the first position in our list because its algorithm is better at optimizing your business ranking to the user search. It is a great place where people can register their business and get it reviewed. To register the business, one has to create, or login into their bing account then claim and verify the business listing. Bing offers genuine and unbiased reviews from verified people. It is free to list businesses on Bing.
As we all know Google search engine is most widely used around the world. It is a service by Google where local businesses can get registered on the internet for free. Google algorithm uses these listings to show results on local google maps and user searches. Moreover, a business can get rated by verified people based on their experience; most of the ratings are genuine and unbiased with pictures and videos. It can be a really good place to rank lists and advertise your local business.
Facebook is the most widely used social media network, it has more than 2.8 Billion monthly active users. It can be a great medium to list your business as it helps to create the social existence of your business. With such a great user base, Facebook helps the listed business to get great traffic from the local areas. The listed businesses can be rated by Facebook users. Moreover, businesses can create their Facebook page, which can help them with better advertising.
This is a great emerging online platform to list and review your business. On the latest business portal, one can list their business for free, with latestbusinesses.com increasing the user insight of your business. Increase the visibility of the business and get audiences from all over the globe; it is identified as one of the top Business Listing and Business Reviews sites in 2021. Get your business easily verified on latestbusniess.com and have the opportunity of getting great business leads from all over the world.
This is yet another great website for listing your business; better business bureau is one of the oldest and most trusted platforms to recommend your business. BBB offers a premium service called BBC Accredited, where they review the business and provide the rating by themself. It is a great portal where one can find several businesses and ventures of various categories.
Yelp pages are well SEO optimized which makes them more visible on the search engines like Google, Yahoo, Bing, etc. Listing your business on Yelp can help you get more visibility on various search engines. Though some people complain that Yelp's listing is harming their business, it is not very true. Yelp is a great portal to get more audience to your business; hence it is a great source of business advertisement.
Foursquare is much more like a real-time place reviewing platform in some way similar to google maps as it uses people's location to make them rate businesses. It is an open platform where anyone can list their businesses for free, and people who have visited that business can rate it on Foursquare. This platform can be a great place for your business if you own a small shop, restaurant, etc.
As we all know, Amazon is the most widely used international e-commerce platform across the globe; it has billions of products on its shelf. Anyone can list their product on Amazon for free and start selling just with the help of some basic knowledge. Moreover, verified customers can give their reviews on the product they purchased, these ratings help in boosting product ranking.
Closure
In today's time if you want your business to survive, then it is a must for your business to have an online presence. Businesses without any online presence thrive to survive in today's competitive world. In a recent survey, it is found that most people prefer to search a business online and read the customer's reviews before performing a transaction with that business. Here we have listed some of the top Business Listing and Business Reviews sites in 2021.
The Platforms mentioned above are the best for listing and ranking businesses, we have performed detailed research on the web to compile this article. If you have any suggestions or queries, feel free to write them down in the comment section.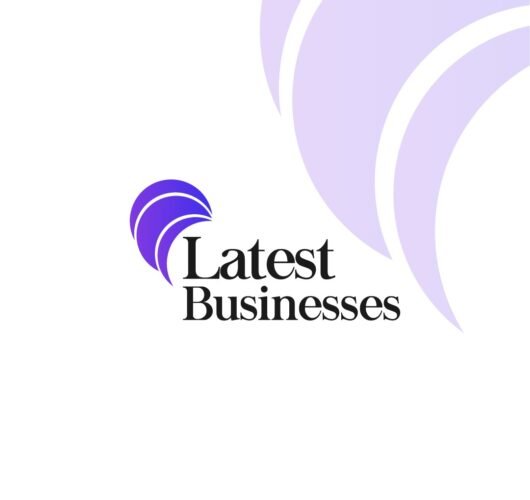 Latest Businesses helps you list your business on every possible business directory in the best possible way to increase your business is seen and recognized. This will increase the reach of your business profile in searches across different search engines.