In the past, the blockchain was mainly used for financial transactions without involving banks or other central authorities. However, the blockchain is being utilized for different purposes today, including smart contracts, private information storage, and our topic: gaming. As of January 2022, there are 398 active blockchain games. This is a 92% increase from 2021, a big thing for interested blockchain players like yourself. It means more options can suit your gaming tastes.
Similar to buying products, you only want to have the best from among the rest. Keep reading to find the top companies with the best hand in blockchain gaming.
Decentraland
Decentraland provides a virtual world where players interact with others, play games, and build environments—from your avatar to your environment—without being controlled by an entity. What's more, it offers play-to-earn games. The most popular among its offerings is poker. Compared to playing poker in a casino, getting chips in Decentraland differs. In real life, you need to exchange money for chips, while Decentraland requires you to buy ICE poker wearables. These are in-game items that grant you an allotment of chips. Other games you can enjoy are slots, blackjack, and roulette. Decentraland remains a top blockchain gaming company because it allows players to go all-in on their customization.
Mythical Games
Mythical Games is well-known for releasing the Blankos Block Party game, a multiplayer game in the form of a block party. Instead of pushing through with a community-based development approach, this company made an unexpected move. Usually, small independent companies issue pre-sale tokens or alpha versions of their games to hype their release. Mythical Games strayed away from this and only launched Blankos Block Party after its completion, establishing its uniqueness from the get-go. Another reason to love this company is its dedication to giving players more control over the things they earn and purchase by utilizing the blockchain to provide players with proof of ownership and transaction history.
Sky Mavis
You have Sky Mavis to thank if you've heard of the mainstream blockchain game Axie Infinity. It is one of the first successful games on the blockchain, attracting many players up until today. The game uses non-fungible tokens (NFTs)—called Axies—that can be traded or sold on the trading platform OpenSea for certain benefits, such as increased Axie exposure. You can also breed your Axies and sell them to fellow players for bigger perks. What makes Sky Mavis great is that they made the blockchain highly accessible to everyone through Axie Infinity.
Animoca
Animoca is responsible for creating The Sandbox, a decentralized virtual world increasing virtual real-estate demand. The company is transitioning from a gaming studio to a crypto venture capital firm to create more NFT games and an open metaverse. This is due to their current games like The Sandbox and Crazy Kings becoming popular, as well as their many collaborations with major brands like Marvel and WWE. Their fame is much-deserved because Sandbox is one of the first games to allow the full customization of virtual worlds and also 3D games and models, so players can fully tap into their creative skills.
Playing high-quality and unique games is a must for every gamer. Check out these top companies and their games to kickstart your blockchain gaming journey!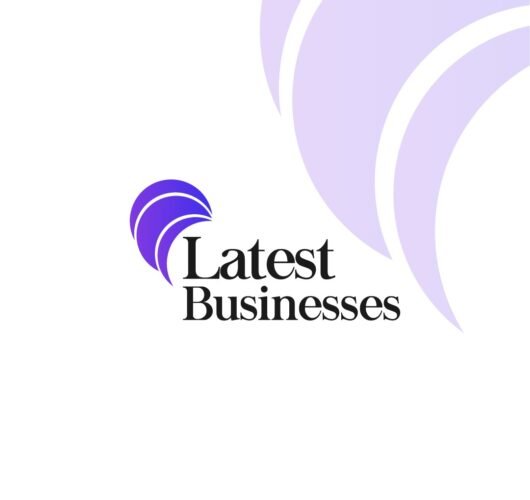 Latest Businesses helps you list your business on every possible business directory in the best possible way to increase your business is seen and recognized. This will increase the reach of your business profile in searches across different search engines.