The Food and Beverage industry is a significant and vast market. It is evolving faster, and there is enormous competition in this industry. In this era of digitalization, consumers are aware of the trends in this industry. It becomes a challenge for food manufacturers to be more creative in their recipes. In addition, they are under the radar to strictly follow government regulations.
Talking about the competition, suppose you are a cookie manufacturer, it is highly challenging to sell your product as there are a lot of other cookie manufacturers excelling in the industry. To be outstanding, you must be creative and need technological advancement that balances your business operations.
What is ERP software?
ERP, or enterprise resource planning software, is an intelligent business management solution to control your business efficiently. It streamlines all the business operations improving the efficiency and productivity of the company. ERP systems are like the brain of the company.
ERP solutions were first introduced in the 1960s, but the name was given to it by Gartner in the 1990s. Earlier ERP systems were implemented separately for different departments. There were no connections, as a result, there were communication issues, operational inefficiencies, errors in the financials, no accuracy in the business reports, and a lack of data visibility.
Modern ERP systems are highly efficient and a solution to combat the challenges of any business. It has a user-friendly and interactive dashboard presenting all the valuable insights to the user. Some key benefits of modern ERP systems include an end to end data transparency, real-time data visibility, operational efficiency, reduced operational costs, and insightful reports and forecasts. Plus, you get the option of industry-specific customization.
The pandemic covid 19 was proof of a sudden health disaster that affected everything in the world. Businesses had to rush to find an immediate solution to keep the companies running. The supply chain worldwide was affected. During such unforeseen circumstances, an embedded ERP system is an aid for efficiently running a business, especially in the food and beverage industry.
The companies with efficient ERP systems and the latest technology advances had somehow survived, with the employees working from home and very few from the office. ERP solutions have three common types – On-premise ERP systems, cloud ERP systems, and hybrid ERP systems.
What is food-specific ERP software?
ERP system, in general, is a business management tool that connects multiple apps to a centralized system. In that way, it can function as a centralized system where the users can view the data in real-time. So, ERP systems technically can be measured by size, industry, and technology. Investing in an ERP system that is commonly used by all businesses is not possible.
A food-specific ERP software is specifically developed to combat the challenges that arise in the f&b industry. Now, even if it's a small business, it is complex to compete in the industry without technology. Food delivery apps are developed, increasing the sales by f&b companies. So even small businesses should focus on adapting to the latest trend, or soon the business will be shut down.
As the business grows, the industry needs to stop relying on manual methods like spreadsheets and point solutions. They have to upgrade to an efficient system to manage the business's day-to-day activities. An ERP system is automated to fully optimize and restructure the company to work efficiently without any bottlenecks.
If there is a manufacturing blockage in your manufacturing process, your entire operation and sales will affect the profit margins. So it is vital to invest in food industry-specific ERP systems, which reduces the chances of human errors. Plus, the f&b industry must adhere to proper labeling and packaging requirements, maintain higher product quality, check for the product's shelf life, accurate recipe management and follow safety precautions.
Reasons why you should consider implementing ERP software for F&B industry
As the F&B industry encounters massive competition, it is wise to use technological advances to stay updated with the trends and stay competitive. An ERP system for the food and beverage industry could be very impactful in conducting business seamlessly.
Cut operational costs
Investing in food industry-specific ERP systems can cut operational costs and reduce wastage. An ERP system fully optimizes all business operations. This helps in identifying The wastage and automatically assists in minimizing unwanted expenses.
Restructure entire operations
F&B-specific ERP software deeply optimizes all the areas of the enterprise. As a result, employees can view data in real-time, end-to-end transparency in all the operations, increase collaboration and reduce process time.
Structured supply chain
The food and beverage industry optimizes the supply chain process to make it more flexible, agile and resilient. It will benefit the company by reducing costs inefficiencies, minimizing the duration to market, increase sales and profitability.
Embracing modern technologies
An automated ERP system and technologies like AI(artificial intelligence) and ML(machine learning) will help minimise costs, reduce wastage, reduce logistics expenses, reduce human error, and provide good customer service. All these factors will increase the growth and revenue of the business.
Reporting and dashboard
A food industry-specific ERP solution optimizes data and helps to access it and generate business reports valuable to make strategic decisions for the company's goals. In today's business, data is a precious resource. ERP software will make it easier to report automatically, update data, and access data from anywhere.
Food safety and compliance
An ERP system helps in agreeing to all the compliance, checking for allergens, and following all food safety regulations. ERP system is automated software, so each time compliance is laid out, it will be notified in the company. The food industry is susceptible, so all the safety measures must adhere strictly.
Automation and scheduling
Automation is the key to avoiding human errors and accidental mistakes. ERP software is a boon when it comes to manufacturing food products. The recipe has to be entered into the system correctly with the proper measurements, and later, the software will automatically schedule and manage the process.
To conclude, industry-specific ERP software is vital for any industry. To stand out from the crowd, f&b business owners need to invest in industry-specific ERP software. It will help them to adopt the latest technologies to attain business efficiency and accelerate growth.
Author Bio:
Ishant is an SEO expert with a rich and long history of helping companies across industries to rank high on multiple search engines. Currently, he's working with Sage Software Solutions, a leading ERP, CRM, and HRMS provider in India.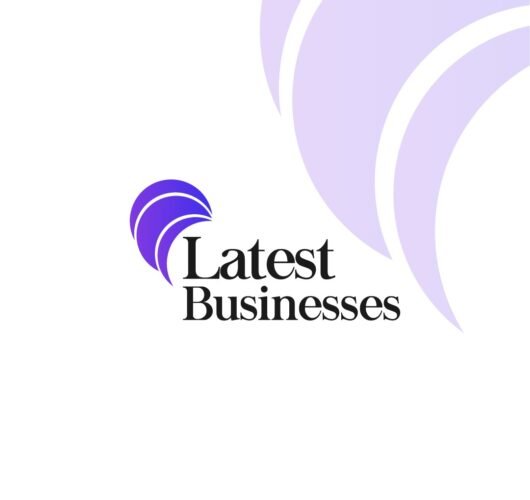 Latest Businesses helps you list your business on every possible business directory in the best possible way to increase your business is seen and recognized. This will increase the reach of your business profile in searches across different search engines.