Succeeding in the loans management industry and improving profitability are challenging tasks for many businesses. As technology advances, it's necessary to adopt new tools that help you achieve this endeavor.
Loan management app software is one of these tools that provides an online solution and makes managing loans more painless than before. In addition to providing data like balances and interest rates in demand, there is also a need to have a loan management system to monitor payments and collections.
Loan Management App System Defined
The loan management app system as part of loantech is a subset of fintech which helps automate every step of the loan cycle on a mobile phone. Typical loan management processes are longer because of loads of paperwork to complete the whole process. A lending software development firm can help you to develop custom lending software that mainly supports custom menus that help lenders evaluate borrowers, hasten transactions, exact funding, and real-time reporting.
Loan Management App Software Market
The loan management app system caters mostly to millennials keen on using mobile phones to avail of loan servicing apps. Millennials (born from 1980 to 1994) comprise nearly 24% or a quarter of the world population, totaling 15.3 billion. This is aside from Gen Z (born from 1995 to 2007), with covers another 32% of the total 1.8 billion people worldwide.
The State of Mobile 2022 report confirms that a regular mobile user spends an average of 4 hours and 48 minutes per day using their phone. It's tantamount to the world's 5.3 billion mobile users having more than 1 billion years of combined human time spent using mobile phones in 2022.
Mobile users spending more time using their smartphones means serious money. Smartphone users spend about US$170 million on in-app purchases, and mobile apps include transactions made directly through app stores.
In 2021, total revenues from app transactions grew by 19% compared to 2020 data due to a boost in consumer spending.
Because millennials and Gen Z customers prefer a less-documentation and bank-like loan servicing directly on their phones, there are many opportunities for you to use loan management apps for higher returns.
Most Common Consumer Loan Types in a Loan Management Software Solutions
The loan management app is an essential tool to make millennials and Gen Z customers avail of such application,
That is with a large market that may need loan products and services. The most common types of loan management software apps your customers need are as follows:
Commercial loan financing software
Mortgage financing software
Ecommerce loan software
Retail loan software
Student loan servicing software
Auto loan system software
Business Loan Software
Personal loan system software
P2P (peer-to-peer) lending software
Most Common Types of Lender Loan Management Software
The common types of lender loan management software are characterized into three (3) categories:
Loan Origination System (LOS)
LOS is a software development system that manages loan applications, completes transactions, validates customer eligibility, and releases funding approved.
Loan Accounting Software
Loan accounting software helps lenders do loan calculations. It covers the disbursement system, repayment schedule, debt collection, and other accounting procedures needed.
Analytics and Reporting System
One of the significant sections of the loan management software is the reporting dashboards and menus. You can have an in-depth report on the cash flow, revenues, collections, and others. The reporting system shows you information and visualization to understand how your business is going.
The Benefits of Loan Management App Software
Removing human error
The AI-powered algorithm can give you more exact calculations than manual calculations. Using loan management software can eliminate errors and improve efficiency, which is beneficial for both customers and lenders.
Reducing late repayments
Most lenders are troubled not collecting payments on time. Another benefit of getting a loan software solution is to make the customers pay their loans worry-free.
Saving time and reducing expenses
Gone are the days when you manually check all the customer documents. The loan management system streamlines loan assignment, calculation, payments, and collections.
An advanced lending technology software automates repetitive operations and saves employees time for other core activities of your business. It also saves you money on hiring additional staff to do the manual tasks for the loan servicing and other unnecessary expenses for the operations.
In-depth automated reporting
We can't deny reports generation function is also a non-negotiable feature a software system should have. Automated reports create precise information and make sound decisions critical for loan management.
Loan tracking software makes you generate reports instantly and submit them quickly in different formats.
Loan Management System: Key Takeaway
The loan management system has a direct impact on their success. Lenders can streamline operations, minimize costs, and improve efficiency to achieve their business goals and increase revenues. That is to have the right loan management software suited for your business.
Author Bio:
Ajay Yadav is a technical blogger and a digital marketer with several years of experience in the industry. He generally writes on trending technologies such as cloud computing, data science, Artificial Intelligence, Machine Learning, and IoT and is interested in the Finance industry.  He is currently a Marketing Specialist in a leading lending software development company.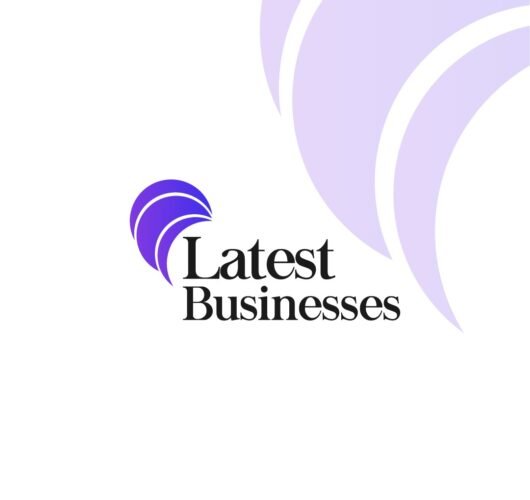 Latest Businesses helps you list your business on every possible business directory in the best possible way to increase your business is seen and recognized. This will increase the reach of your business profile in searches across different search engines.