Digi Rater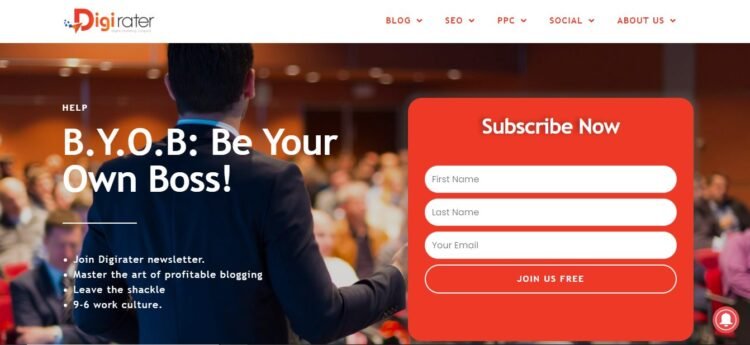 Digi Rater is set to become the one-stop solution for all your blogging-related issues. Since its inception in May 2020, Digi Rater has been publishing quality content related to blogging. Here you will find out how to start your blog, make money out of it, all the technical aspects of blogging, SEO best practices, a complete guide to PPC, and also social media marketing.
A mission to make your blogging journey smoother and easier. I publish quality information through Digi Rater that will help you cross every hurdle in the path of blogging more efficiently. But you must be wondering why should you believe me? Well, other than being a blogger I am also an entrepreneur who has years of experience in running my own digital marketing agency that serves clients all over the world. I have expertise in Search Engine Optimization, Google Adwords, Social Media Marketing, and building business strategies.
My name is Govind and I am a blogger. I want to share my ideas through my website.