Microsoft Office Excel is one of the best programs for Microsoft Office users. It is used by large enterprises for managing their data. MS Excel supports multiple file formats like XLTM, XLT, XLAM, XLA, and XLSX formats. In this article, we will be talking about how to export data from excel to CSV and why we need to convert excel files into vCard format. Before knowing the reasons and methods to convert xls to vcf, first, we need to know the what is vCard or VCF format. 
What do you mean by vCard or VCF format?
A vCard format allows users to store data, and create and share contact information. It supported all devices including mobile phones. vCard is a safe application to transfer contacts and information to another application. 
Now, we will know about the reasons why we need to convert excel to VCF format
Reasons to Export excel data to vCard format
MS Excel files are converted to vCard/VCF files for the following reasons.
files are more accessible than Excel files since you can only access XLS files using MS Excel
vCard file is smaller than the Excel file, and it stores the same amount of data stored in both file formats.
vCard format allows users to migrate files in different media.
The reasons listed above explain why you should convert the Excel file to vcard. Moving forward with the solution to convert xls to vcf.
How to export data from excel to vCard
There is no direct method to convert xlsx to vCard free. You have to need to complete the three phases. Lets we start with the first phase.
Phase1- Convert Excel Files to CSV format
By using these given steps, you can easily convert XLS to VCF format.
Start MS excel and open the file that you want to convert to CSV format.
Tap on the office button at the top left corner of the windows
Now, choose the save option and then select other formats. 
In the save as windows, select the directory on your device to save the CSV file.
 Then, select CSV file format from the to save as the type drop-down option.
After that, press on the save icon and click yes to complete.
After that, complete the above process to convert excel to vCard format, and your file will be saved in your chosen location. Now, let's move towards the second phase to transfer contacts from CSV format.
Phase 2-Transfer Contacts from CSV
Press the Start icon and then click on the search box.
Tap the contacts and select it to open the closed windows.
Then, click on the imports button, and choose the CSV format.
After that select the CSV format that you have saved in the first phase by pressing on Browse.
Now, click the finish button to start the import process
Now, we will go to the last phase to complete the excel to vCard process.
Phase-3- Exporting Contacts to vCard/VCF
It is the last phase to finish the transformation process. The remaining steps are given below.
Open the contacts windows again using the start button.
Press on the Export icon which locates at the top of the export tab.
Select the vCard option and click Export.
Choose the location where you want to output files and click OK. After that, your data will be saved in VCF file format.
After completing the entire process, you will be able to convert the Excel file into vCard file format by using the above steps. With the help of manual techniques, you will be able to excel data. But, using manual technical have some limitations. To understand the limitations, we have mentioned some of the limitations given below.
Limitations
Manual procedures are very lengthy, so a nontechnical person cannot understand these steps.
It may not be able to transfer large amounts of the database from an excel file to vCard format.
During the conversion process, it may harm the database.
It consumes a lot of users' time to convert XLS to VCF format.
There is no data protection for your details & information.
Therefore, we have also mentioned an automated technique to convert XLS to VCF format to save you time and effort. By using this method, you can directly export data from excel to CSV format. So, do not worry convert contacts from excel to VCF format. You can take the help of professional methods to make your conservation task easy.
The professional way to Excel files to vCard format
To become your conservation task easy, you can use the automated technique using the tool Excel to vCard Converter. By using this technique, you can easily export data from an excel file to vCard format in the shortest time. There is no file size limitation, you can convert large-sized excel files. During the conversion, it does not lose any small data. 
Conclusion
In this blog, we know the reasons why we need to convert Excel files into VCF format. We also get the manual technique to convert XLS to VCF format. But, we find the manual technique is not easy. So, there is also mentioned an automated way to export excel to vCard. You can select any one of the methods according to your choice. Thanks for reading this blog, I hope you will find your answer in this article.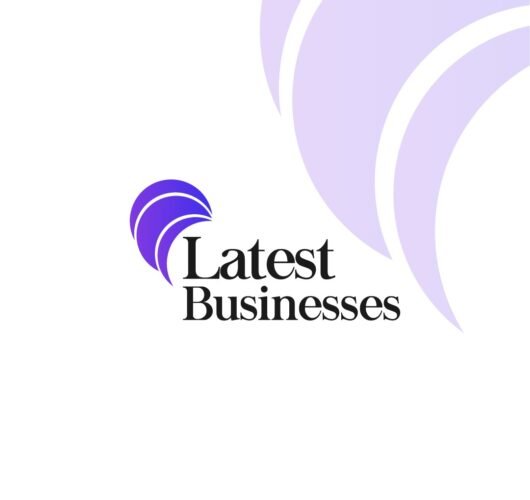 Latest Businesses helps you list your business on every possible business directory in the best possible way to increase your business is seen and recognized. This will increase the reach of your business profile in searches across different search engines.