The global digital map market is garnering significant traction, witnessing the increasing use of digital maps in many sectors. Also, the growing adoption of mobile computing devices, 3D platforms, and advanced technologies for navigation, surveying, and digital map-making impacts the market growth positively. Businesses and individuals globally leverage mapping solutions' capabilities and appreciate them. 
Maps have been used as a navigation and orientation tool for ages. With the advances in technology, where most of the functions became digitized, our good old paper maps too formed a digital look. Within no time, maps became an app easily available and accessible on phones. Technological advances lead to more innovation enhancing capabilities and uses of digital maps.
Mapping needs are universal, and nearly all industries, from governments and public sectors to telecom, retail, and manufacturing, need maps to obtain location intelligence. Environment monitoring sectors use 3D mapping on their smart connected devices for navigation and surveying. Citing the growing use, digital map technology providers design their mapping solutions with multi-functional capabilities.
Technology-driven Industries Leverage Seemingly Endless Capabilities of Digital Mapping
Over recent years, digital maps have evolved greatly, leveraging the advantage of cutting-edge technologies like 3D mapping and augmented reality capabilities. Also, their benefits are immense when location intelligence is important. Among a host of the benefits that a digital map can offer, the first and foremost one is that digital maps are interactive and offer more information than paper maps with accuracy.
Digital maps are available for free in an easily downloadable format. Since they are stored digitally, they don't need physical storage. They present information in a clear & precise manner, therefore, eliminating the need for map reading skills. Features are shown as real-life objects in 2D or 3D format with different levels of detail. Digital maps are accessed online using the internet and
Digital mapping offers a collection of data compiled and formatted into a virtual image and can be used to gain an accurate view of a particular area to find the fastest route to a range of points of interest and calculate distances from one location to another. Digital mapping leads to a seemingly endless trail of new iterations and opportunities for businesses wanting to leverage them.
Paper Maps Becoming Obsolete As Digital Maps Applications Increase  
GPS tracking technology uses digital maps for navigation. Digital maps have enabled the ubiquity of GPS systems widely used for tracking traffic, pin landmarks, and showing rout & distances from one location to another.
Pollution and wildfires have a critical impact on the global environment, further affecting the climate, biodiversity, agriculture, sustainability, and various other factors. Forests are the lungs of the planet and are being burnt down. And if the status quo continues, it will affect the world even more. Resultantly, the governments and private sectors have taken up many research projects.
Real-time digital mapping is used in sectors ranging from the utility, road/highway building, or infrastructure development to taxi services for a number of activities like tracking, inspections, monitoring, and path finding of a location. Scientists, professors, and students sift through satellite data using digital mapping techniques to measure land and environment changes.
Environment Monitoring Demands Digital Mapping 
The remote sensing technology is garnering significant prominence among environment monitoring professionals who need to create digital maps and analyze the database provided by them. Environment/ forest monitoring scientists accumulate an enormous collection of digital maps and analyze their records to track how much forest has been lost or gained and other changes in land cover, water resources, and agriculture.
However, it is challenging to take real-time satellite images and convert them to real-time maps showing true ground changes. Also, some changes appearing on digital maps do not necessarily reflect real changes on the ground. In such scenarios, researchers need to develop interpretable analytical methods to maximize understanding. Therefore, researchers interpret satellite data considering suspected errors in the maps.
In this way, it becomes easy to get remotely sensed data and complete an inappropriate classification to convert the satellite imagery into a map with land cover categories. Increasing investments are made into expansive research to create and analyze the maps. Researchers can use the environment mapping database to determine initiatives that need to be taken to address issues such as deforestation and the evolution of wetlands.
Dynamic Logistics Needs Digital Mapping 
The global logistic industry is undergoing tremendous transformations witnessing automation from warehousing to transportation. Besides, giant industry players like Walmart and Amazon, alongside leading logistic and ecommerce companies, have been increasingly incorporating futuristic technologies such as AI and IoT in their systems. As a result, this leads to drastically changing logistic needs, making it further complex.
With the help of digital maps, processes like warehousing, lifting & arranging, material handling, and others can become fully automated. Though a fully automated warehouse is still a distant dream, comprehensive mapping solutions can optimize these spaces and the AI capabilities necessary for navigation, saving time and money for the business. As logistics get more complex, the importance of mapping solutions is likely to increase more.
Digital Road Map Crucial for Cloud-Based Gaming to Locate Ecosystem and Partners
Digital maps play a causal role in cloud gaming in aligning ecosystems, road mapping, and locating partners. Today, leading gaming laptops, CPUs, DPUs, and GPUs, come with built-in roadmaps for rally execution and align end products. Other OEMs will soon hit the market, releasing their new models based on newly designed devices. Rising technology possibilities have led to rising expectations that have given rise to truly virtual experiences.
More VR integrations are bringing more immersive experiences, and virtual experiences tend to build more on essential maps. However, gamers are not just looking for virtual experiences but also VR experiences they can share with others. Most users are familiar with VR now and looking to integrate it into increasing use cases, which would bring significant opportunities for digital mapping.
The same is true for travel videos or destination marketing. Geodata that supports VR footage makes experiencing a remote space for pleasure and work possible. With experiences becoming more virtual, the need for these essential mapping techniques will grow alongside them.
Industry Players' Strategies to Follow
The digital map market is becoming increasingly competitive, with increasing numbers of entrants. In addition to strategies such as mergers & acquisitions, collaborations, expansion, and product/technology launches, digital map companies invest heavily to boost the development of digital maps that can be used in more and more cases. Witnessing the increasing trend of digitalization and virtualization across the industries, digital map providers strive to expand their footprints to growing numbers of users.
Notable Industry Updates
Jun 08, 2022, Grab Holdings Inc., a technology company in Southeast Asia, announced its plans to enter the digital maps business to offer access to its mapping and location technology GrabMaps to other businesses. The technology offers hyperlocal routes that use back alleys and narrow side streets common in Southeast Asian cities. The GrabMaps system can handle over 800 billion monthly requests across all its services.
The third-party mapping services that users rely upon do not have these small alleyways (lorongs) and right pick-up or drop-off points in the big malls in South-East Asia. Therefore, Grab decided to leverage this opportunity to build and invest, offering the quality of service that our consumers and partners deserved. Grab aims to capture the growth of US$1 billion for mapping services in Southeast Asia.
The GrabMaps technology was initially developed for Grab's ride-hailing and delivery platform to allocate drivers or delivery enablers to customers, calculate estimated trip times, and plan & optimize routes. And this solution is currently used for the same purpose in seven countries, including Singapore, Malaysia, Cambodia, Myanmar, Thailand, the Philippines, and Vietnam. 
Author Bio:
I currently work as a market research expert in a market consultancy firm. BCA & MCA by education, I have prior experience in technology firms, and market research, I am a best known for technology blog writing.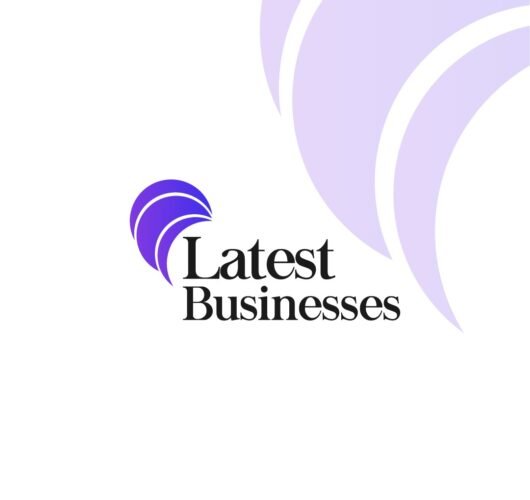 Latest Businesses helps you list your business on every possible business directory in the best possible way to increase your business is seen and recognized. This will increase the reach of your business profile in searches across different search engines.