Pandemics danced for over two years while emerging as the most destructive force. Global businesses experienced a deadly blow. McKinsey estimates that unfinished learning regarding COVID-19 could cost the loss of $1.6 trillion globally by 2040.
Fortunately, workflow automation was there to save them. It's still assisting businesses to go up in efficiency, management, sales, and production. What comes out on top is that it is still consistently pushing typical companies and industries to achieve continuity via automation.
Let's discover what workflow automation is.
What is Workflow Automation?
Workflow automation is a unique system wherein various technologies work together to reduce human involvement. It is strongly backed by digital data processing. It gives life to tasks and operations in the back office of a business or organisation. Streamlining various processes like human resources, customer relationship management, accounting, and supply chain management becomes like a walkover with it. The beneficiary organisations save on time and money because of it. Errors are found less, and production turns overwhelming. Moreover, communication and working in a shared environment have never been as easy as it is with this advanced approach.
It's all because of the strategic workflow management using technologies and digital systems. If correctly used, the automatic workflows can fit all types of businesses.
How Do You Automate Tasks?
Before starting, you should assess where to start from. There are many processes that require repetitive process management. These can be related to managing documents, data, invoices, expenses, reports, new hires, order processing, etc.
All of these tasks require data to be entered into databases for profiling, segmentation, analysis, etc. Manually typing from scratch is risky, as it can consume hours every day. Errors can be there more than ever. To overcome these problems, various smart experts often prefer data entry automation for this purpose. Catch up with some more clues to discover why.
However, it's not easy to achieve automation goals. Most industrialists and organisations are uncertain about where to start it from. They have a ton of information to digitise and then, put into automation. This puzzle can be solved easily by considering some use cases and case studies. Focus on emerging and established leaders of different niches to catch some ideas.
Here are a few clues that can help you in introducing automation to your workflow.
1. e-Commerce
If you are an e-retailer or distributor, it's an excellent idea to start with digitising customers' email IDs or contact lists.
This practice can help you to align all contacts with the email marketing campaign. It can help you to automate promotion. Or, you have cold calling and SMS promotion as a better alternative to generate more sales with active users' details.
Purchase orders automation is an excellent way to manage your orders and inventory from supplies. It comes up with a crystal clear picture of first-choice suppliers for different products. This can help in right away raising purchase orders automatically in case any deal happens. You can manage these things in the blink of an eye with no extra burden.
This back-office task can be tiresome if you have orders in bulk to process. Every minute is precious in business. So, prefer automating invoice processing and payments. This is going to be a great support in automating eCommerce transactions and collecting payments without doing any hard work or facing delays.
2. Human Resource
This department is crucial because it is responsible for managing the onboarding of new hires and training processes. Imagine how challenging it is to individually ask for resumes and then, process the best-fit profiles. What if the shortlisted candidate does not appear in the interview? What if he is selected & trained, but did not join?
Certainly, it's a big loss. Opposite it, an automated hiring process costs lesser. Even, the training via software requires zero effort. Try to introduce applications, tools, and software to train and onboard new recruits.
In addition, employee management can also be electronically controlled. You may shift your workforce to tools like ZOHO for generating an automated report of their performance. This hack will save hours, which might be consumed in typical performance reviews. Automating reviews can help you in the on-time completion of appraisals and timely promotion.
3. Sales and Marketing
Customer Relationship Management
Customer Relationship Management (CRM) is a revolutionary tool to electronically process sales and marketing workflows. Businesses notice an amazing improvement in their efficiency and productivity. Automation minimizes the need for manual data entry of customers' inquiries, and responses, and also simplifies complex workflows.
Leads are inquiries from the interested parties to a business or organisation. Managing them with a proper digital system can make it hasty to capture inquiries, their conversions, and multiply revenues. This happening has a bubble effect on the sales cycle, productivity, and customer conversion rates. These all certainly shoot up.
Getting deep into insights is possible if you have a report. Thankfully, we have tools like Data Studio and Tableau to automatically generate an end-to-end report of what is done on a daily basis. With small adjustments in settings, you can have alerts and report notifications to catch up with the insights. It can save the time of manually preparing and making prospective strategies.
Apart from all aforesaid departments or systems, there can be more ones to automate. Just think about your priorities. Define them and segment them to introduce automation into them.
Benefits of Automatic Processing & Workflow
Replacing manual tasking with machine-driven systems attracts a ton of benefits. Besides transparency, accountability, and efficiency, there are certain advantages that you may leverage in no time.
Let's catch up with the roundup of these benefits.
Makes communication better with the automation of IT network administration & related tasks
Ensures your business web presence for reaching out to online customers to have more sales
Automated systems accelerate the speed of workflow, processes, and productivity
Complying with laws becomes way easier
Production cost exponentially cuts down because an automated system does the work of more than one employee
Minimises errors that are impossible while aligning these tasks manually
Workflow can be shifted to a different platform in no less than a few minutes because of their cross-platform compatibility and integrity features
Factors Introducing Business Continuity via Automation
Digital systems represent a great revolution. Corporate entities are fond of these evolutions. They owe the way these systems handle repetitive and time-consuming tasks with complete authority and consistency. Enabling these things has become possible because of these factors.
A user-friendly interface and smooth navigation make the workflow easy to understand and continue with. So, prefer this factor when selecting any automatic system.
It is a must to come up with an outstanding integrity feature that lets you smoothly shift to an up version of the existing system or application. Select the one that has this feature.
There should be flexibility in the system that runs through automation because the changes are constant. They keep on coming up with transitioning the existing systems and overcoming challenges like more bandwidth or storage as per increased datasets. So, prefer flexibility in your tool or application.
Affordability is a big factor. People often look for a cost-effective solution that can provide value for money.
All of these factors help any business to select the best-fit automation platform for any business.
Summary
Data processing helps in business continuity because it fuels digital workflow, which is automation. It requires data entry automation for quickly digitising consistently arising datasets. With these details or records, workflow automation gets insights and strength. It frequently saves money, effort, and time.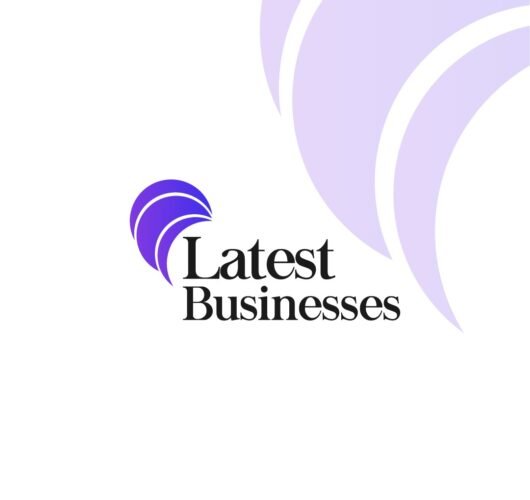 Latest Businesses helps you list your business on every possible business directory in the best possible way to increase your business is seen and recognized. This will increase the reach of your business profile in searches across different search engines.