Cyber security in healthcare is a serious concern all over the world. As per a recent report, "healthcare data breaches of 500+ are reported per day in 2018, and in the past 4 years, that number has almost doubled."
We need to take strict action against the current scenario. Because healthcare data are valuable and if they sell it they can make a tremendous amount from that due to high demand.
In addition, healthcare data like patient data are stolen by hackers with the aim to use that data in purchasing prescriptions, receiving treatment, or making false medical claims.
Unfortunately, most hospitals could not maintain the security of their data.
At the same time, they use many computer devices to store the data which is an easy target for hackers because all of the networks are potential access for them, which results in cyber attacks.
Currently, Ransomware is the most common data security threat in the healthcare industry. It is a type of software that blocks access to computer devices.
How can it help to protect healthcare data?
It can help you from cyber attacks. By implementing some actions such as…
Try to avoid using the personal information of the patients or change the privacy settings
Keep software anti-virus system updated
Allow users to create their own I'd password to protect their data
Keep every document encrypted from end to end
Watch suspicious activity which is harming the system or which can harm your system
Use an Antivirus system and firewall to protect from threats
Give training to your medical staff regarding cyber attacks, and underline which mistakes they should avoid
Although, risk management only covers the aspects of health records. In addition, other information of the organizations also needs to be protected from cyber-attacks by analyzing the risk factors.
Cyber security will not only protect the data but it will also ensure users (patients). That healthcare is secure and they can freely utilize care facilities.
Patient data needs to be protected from such attacks to run healthcare scared-free.
New technological solutions like medical practice software management are risk-free and help healthcare professionals in care facilities by protecting valuable data. 
5 Tips for Cybersecurity in Healthcare
These tips can help healthcare enterprises to protect their data from cyber-attacks.
And most importantly implementing it in organizations can be a positive step toward the prevention of cyber attacks.
#1 Build a security environment
Healthcare needs awareness of cyber security. Especially, healthcare professionals and medical practitioners, need to be aware of such activities to ensure safety.
Certain policies need to be adopted by healthcare enterprises to control and defend against cyber attacks. Meanwhile, build effective and proactive training programs for all healthcare practitioners, so that they are sensitized to the importance of healthcare information security.
Secondly, accountability and responsibility for information security must be among the organization's core values.
#2 Control access to protect healthcare information
Minimize the risk of electronic health information by effectively setting up the EHR(electronic health records) system.
However, credentials like user Id and password should be used as part of an access control system.
In which users are assigned certain rights to data within their access.
This access control system might help healthcare enterprises to protect electronic health information from cyber attacks.
For small enterprises, setting up file access permissions determines what information may be accessed by medical staff members and what not.
#3 Limited network access
Modern networking technologies are particularly enticing due to their versatility and ease of use. Instant messaging and peer-to-peer file sharing are two of the most well-known and frequently utilized Web 2.0 technologies.
Setting up broadband capability within a home or workplace is quick and simple with wireless routing.
However, because of the sensitivity of health information and the fact that it is legally protected, methods that could provide unauthorized people access to a healthcare practice's network must be handled with extreme caution.
#4 Install and maintain Anti-virus software
It is one of the important steps which is necessary for not just healthcare but all other organizations too.
Anti-virus software plays an effective role in protecting from cyber attacks as well as from other threats. Without anti-virus software, data can be stolen, destroyed, or affected by external factors.
After implementing EHR, it is important to use Anti-virus software to safeguard your electronic health pieces of information and keep them upgraded to make them effective use.
#5 Plan for the unexpected
Healthcare data are always at a risk point. Planning for backup is also essential to recover from the situation.
For instance, if somehow the cyber attack took place and destroyed the entire healthcare piece of information, then a backup for recovering the data will be helpful.
Whatever medium is used to store the backup must be secure so that it can not be wiped out by the same disaster that befalls the main system.
Encouraging HIPAA-covered entities to strengthen the cyber posture
Ensuring HIPPA(Health Insurance Portability and Accountability Act of 1996) in software development can stop incidents like cyber-attacks.
Because HIPPA compliance covers all the security aspects to protect the sensitive electronic health information of patients.
In addition, it gives patients more control over their personal information like medical history, prescriptions, insurance details, and so on. And set boundaries to use and release that information.
To ensure security, it is necessary to implement all the healthcare compliance that should be followed accordingly while building software like dentist practice management software.
Final words
Although, safe locks of cyber security can ensure the safety of patients' data and other healthcare information. To assure safety following HIPPA compliance is necessary.
However, there are still many enterprises that are not able to follow proper healthcare compliance which results in cyber attacks, and patient data are their primary target.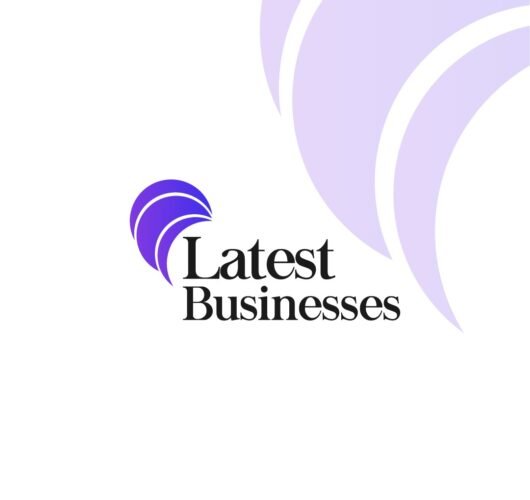 Latest Businesses helps you list your business on every possible business directory in the best possible way to increase your business is seen and recognized. This will increase the reach of your business profile in searches across different search engines.