Maildir or Maildir directory is an email file format that commonly stores messages in individual files with unique names. It is basically used for storing the incoming email message. It stores email messages that are organized in a systematic way. The Maildir generally has three different subdivisions namely temp, new, and cur. Maildir was initially developed by Qmail Application to deal with individual email messages one at a time in distinctive directories.
To open and view Maildir files on Mac, users are required to convert Maildir to MBOX. MBOX is also known as a Mailbox file format used by various email clients like Thunderbird, Apple Mail, Eudora, etc. It sequentially stores a group of email messages and attachments sent or received in a common folder. Knowing about more MBOX files, it was first introduced by a Unix host to store email messages locally.
Due to this, it is necessary to import Maildir to MBOX format on Mac OS. In this blog, we are going to explain the possible solutions to migrate Maildir to Mac MBOX. But before proceeding further, let's take a quick look at some reasons to convert Maildir files to MBOX.
What are the Reasons to Convert Maildir to MBOX on Mac?
Converting Maildir to MBOX will help you to access the Maildir files on Mac OS. MBOX files have various customizable features with an easy-to-use interface. MBOX is easily accessible with various email clients, but sometimes Maildir doesn't support Mac-based email clients.
Moreover, there are multiple reasons for Maildir export to MBOX on Mac systems.
When the users want to import emails to the Maildir cur folder to MBOX thunderbird.
For migrating Maildir files from windows to Mac-based email clients.
MBOX has various advanced and personalized features as compared to Maildir.
Users can easily access, view, and manage MBOX files due to its intuitive interface.
It is easy to open various emails simultaneously when users convert Maildir to MBOX files.
These are some basic factors when users are required to convert Maildir files to MBOX format on Mac OS. Now let's move on to the possible methods that can be implemented to convert Maildir to Thunderbird MBOX on Mac.
Manual Method to Convert Maildir into MBOX Files on Mac
Mac users often face difficulties when they try to export Maildir files to MBOX. They are unknown to this right and suitable solution that can be adopted for conversion of Maildir to MBOX files. In this section, we are going to discuss the manual approach through which users can convert Maildir to Mac MBOX on Mac.
Users can perform the steps sequentially that are mentioned below.
Open Thunderbird email application on your Mac operating system.
Click on the Tool menu and Install the ImportExportTools Add-on in the Thunderbird.
Close and restart the Thunderbird application on the Mac system.
Create a mailbox to import Maildir to MBOX and then choose the mailbox.
In the Tool menu, click on Import/Export Tools and select the Import Message option.
Now, in the File type option, change to All Files.
Then select the files from the Maildir. Messages will normally be in the cur directory in the individual mailbox.
Finally, click the open button to convert Maildir to MBOX files on Mac.
Using these following steps you can export Maildir files to Mac MBOX. Users can also Import Maildir to Apple Mail on Mac to view the Maildir directory. However, the manual method is time-consuming and does not provide an effective conversion. It has some limitations that users have to face while converting Maildir into MBOX.
Limitations of Manual Method for Maildir Export to MBOX Mac
The manual approach is not considered to be a quick and most reliable solution to deal with. It does not deliver accurate and risk-free results. Users have to put more effort and time to convert Maildir to MBOX files manually on Mac.
So, here are some limitations of the manual method to export Maildir into MBOX.
Users must have prior technical knowledge before executing the manual steps.
There is a risk of file corruption when converting large Maildir files.
It is not possible to convert bulk Maildir files at a time.
You are not able to save email attachments separately in a folder.
It is a very laborious and lengthy process that requires lots of time to convert Maildir to Thunderbird MBOX on Mac.
The manual procedure is very time-consuming and does not deliver an optimum result. To overcome these drawbacks, users are migrating to the professional solution to convert Maildir to MBOX files on Mac. Maildir Converter Tool for Mac is the most opted and suggested solution to easily and quickly export Maildir to Mac MBOX. Users can perform bulk conversion of large Maildir files without any risk of data corruption or alteration. They are allowed to convert Maildir files with attachments and folders. An automated solution always delivers a smooth, safe, and customized conversion process.
Conclusion
In this blog, we have discussed some reasons and the manual process to convert Maildir to MBOX on Mac OS. Users have to face some limitations when they have to deal with the bulk and large Maildir files. For the best and most effective results, most of the users and professionals suggest going with an automated solution. It delivers risk-free and highly accurate results in less time and effort. Users can easily get quick and customized results with an advanced converter solution.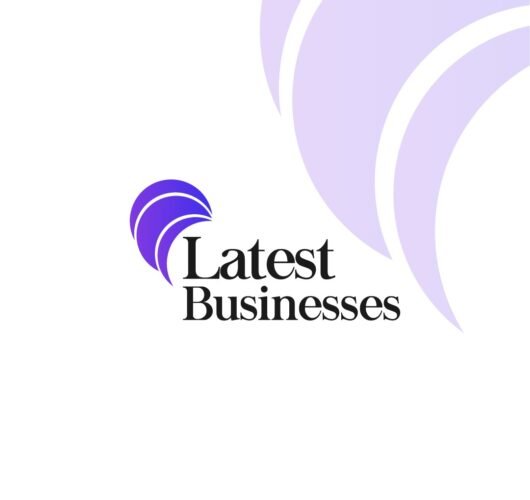 Latest Businesses helps you list your business on every possible business directory in the best possible way to increase your business is seen and recognized. This will increase the reach of your business profile in searches across different search engines.