Yoga is an ancient art of breathing and posture techniques to bring physical and mental wellbeing. Practicing yoga in the technological era is no more difficult when millions of apps are available on market.
Without paying a hefty membership fee for the gym, you can start practicing yoga at home. The credit goes to mobile app development companies who offer user-friendly and ease of access to recover your mind, body, and soul.
The best part of yoga is that you can not only improve your body fitness but also helps you rejuvenate mind and soul.
If you are committed and want to practice yoga, let us have a look at some of the best yoga app you can try right now both free and paid.
Yoga.com Studio
According to Yoga.com Studio, almost 7 million people downloaded their app. Even if you are not good with the English language, you can learn by watching videos of instructors. The app gives the feel similar to that of going to the gym. The library of 389 poses and breathing exercises are demonstrated beautifully in HD videos.
FitStar Yoga
If you are lazy as a sloth and cannot drive to the yoga studio, FitStar Yoga is just made for you. The app gives you full personalized coaching experience to help you practice yoga at home or wherever you like to. With the little fee, you can gain access to new workouts every month and track your progress. Moreover, FitStar Yoga also offers rewards you by unlocking new poses and fully integrated with fitness trackers.
Daily Yoga
Daily Yoga motivates you to practice yoga every day in your busy routine. The app offers daily programs for pro and beginners with several goals like meditation and toning up your body. Apart from yoga, they also motivate you to take part in fitness exercises such as high-intensity interval training and Pilates. The app can be customized according to your preferences and helps you find support from the global community.
Simply Yoga
For beginners, Simply Yoga is the best app, especially when you find it tough to step into a studio every day. The videos on the app is compiled by experts to perform over 30 poses and 20, 40 and 60 minutes preset routines with audio help you guide all the way.
Yoga Daily Fitness
The best free app available on the market to help you step-by-step to get started. The app comes with plenty of yoga poses to help you get started as a beginner. Poses like Back Bend, Leg Hold, Dancer Pose, Cobra Pose and Warrior Pose can be easily practiced through this app.
5 Minute Yoga
5 Minute Yoga is aimed to help you gain fast, purpose-oriented and efficient workout without spending much time. The app is free to use, but if you want to access premium content, you have to pay a nominal fee. The collection of yoga sessions is easy to follow so that you can follow correctly.
Pocket Yoga
Pocket Yoga allows you to carry your yoga training anywhere and practice the ancient art of breathing and stretching. The app comes with detailed audio and video instructions with a number of poses. You can choose a difficulty level, duration, and practice according to your own choice.  
Global Yoga Academy
If you are motivated to practice yoga on daily basis, Global Yoga Academy is just made for you. The app comes with rich resources of yoga poses and routines ranging from quick stretches to thorough workouts. You can also find the health benefits of different yoga poses with step-by-step instructions. Class scheduler, community section, and ambient music are also integrated into Global Yoga Academy.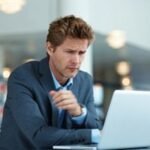 Scott Andery is an expert marketer and author who specialize in technical writing. He is working with Latest Businesses as a Marketing Expert.