The state of the economy at the moment doesn't make it easy to grow your small business. We get that, but revenue is just half of the whole story. To protect your investments and profit margins, you need to go a step further and learn how to cut costs. We're not saying it'll be easy, but there are ways small businesses can save money, and we're willing to share them with you.
Of course, no two companies are the same, so not all the things on this list will work for you. Still, we're sure that you'll be able to find a few things that will help you find your way through these challenging times. So here are the seven moves we think you should consider.
1. Plan Your Budget
You might find our first piece of advice obvious, but when you're focused on making your business a success, it's easy to forget to think about the budget. If you didn't do it already, take some time and go over your plans for the following year. Estimate how much you'll make, and take a look at how much you're spending at the moment.
Does it make sense to continue on your current path, or do you need to make some changes?
If it seems you're doing alright, see if you can set aside some funds for an emergency. Of course, there are always plenty of types of business loans that you can go for if you hit a ditch, but it's better to stay away from them if possible.
2. Leasing Equipment Might Be Better Than Buying It
If you figured you'd need some new equipment to keep your workflow, think about if you'll have to buy it. If you can get away with leasing it, it might be a better way. It may not be cheaper in the long run, but it'll surely help you keep your head above the water if you're in a pinch.
You don't have to make a down payment, and most of the time, you can negotiate the terms for your monthly fees. So, you'll probably be able to get whatever you need within your budget. On top of that, you can trade in the old equipment and get a discount once you need to upgrade again.
3. Outsource Whenever Possible
You don't have to make more hires every time you need to do more work. Freelancers and contractors can be a better fit for lots of jobs, and they'll be cheaper to pay than a full-time employee. Of course, you can't put your full workload on them, but they're ideal for marketing, accounting, or bookkeeping work.
Although you'll have to pay freelancers more per hour, you won't need them working full-time. So you won't have to pay them overtime or benefits, which will save you money in the long run. Keep in mind that easy communication is the key when outsourcing your work, so do all you can to keep your workforce as connected as possible. The more you put into it, the more it will give you.
4. Think About Your Payments
As a company, you have to take care of some payments each month. Lots of us see this as a burden, while in fact, being smart about your payments is one of the ways small businesses can save money.
You see, if you pay everything early, you often get an early payment discount. On the other hand, if you're late, chances are that you'll get penalized for it. Consider automating your payments so you can take advantage of this and save some money along the way.
Talk to your vendors and see which offer discounts for timely payments. Then, create a system that will work for you and avoid any additional fees you don't have to deal with. Pay off your credit cards at the end of each month, and you'll see the money accumulating on your account. You'll earn while paying your bills.
5. Reduce Your Real Estate Expenses
No matter what your business is all about, your rent is probably one of your most significant expenses. Hence, if you can bring it down, you can save quite a bit of money. You can follow a few paths to achieve this, and we'll go over all of them.
First off, many people noticed the benefits of working from home during the COVID-19 pandemic, so it's a good idea to consider. Letting go of your office space means you don't have to spend a dime on it, and that certainly means more money in your pocket.
Unfortunately, this isn't an option for all of us. And the next best thing is subletting a portion of your space to offset the price. Of course, you'll have to check your lease to make sure this is possible. If not, ask your landlord to shorten the lease term or lower the monthly payment.
Finally, if your business is growing quickly and you think it makes sense, you can find a good commercial real estate broker and buy an office space. If the location's good and your mortgage isn't higher than your rent, there's no reason not to do it.
6. Reconsider Your Service Fees and Contracts
Think about the services and products for your business you've bought in the last year or so. If there's a lot of them, reach out to your vendors and ask them if there's any way to reduce your costs. They'll want to keep you as a client, and you can bet they'll offer you a deal.
Don't be afraid to compare what you're paying with what other vendors might offer you. Shop around, talk to representatives, and see who will give you the best offer. Sometimes you only need to ask for a discount to get it, so be sure to try it.
7. Work On Your Marketing
What if we told you that you don't have to spend a ton of money on advertising to keep customers coming to you? Today's world is so well-connected that there are plenty of low-cost marketing strategies you can make use of.
Harness the power of the internet, encourage your customers to share their experiences, and grow your presence in the local community. The word-of-mouth advertising still works the best — and it's free. So, in the bottom line, one of the best ways small businesses can save money is to make their customers happy and make them their advocates.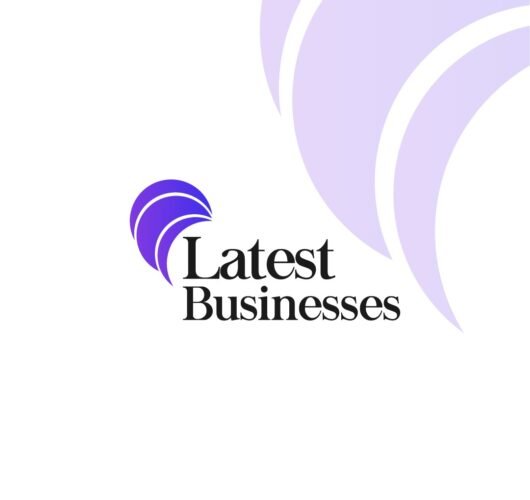 Latest Businesses helps you list your business on every possible business directory in the best possible way to increase your business is seen and recognized. This will increase the reach of your business profile in searches across different search engines.