In recent years, managed offices have become a popular solution for many businesses. It is one of the most profitable investments as most companies adopt new technologies. A coworking space is best for startups, freelancers, and agencies who come together to work, collaborate, and network.
The main benefits of office space for rent are it promotes creativity, flexibility, and productivity and fosters creativity. It is a shared workspace that offers amenities like meeting rooms, event space, storage, high-speed internet, printers, coffee shops, etc.
If you are looking for a coworking space for your digital marketing agency, you need to consider the top 6 factors listed below. 
1. The Location of the Coworking Space
Location is essential when choosing a coworking space for your digital marketing agency. The area of the coworking space should be affordable and close to public transportation. There should be amenities in the surrounding area, such as coffee shops, parks, restaurants, parking availability, and shops that will easily access and entertain clients.
Suppose you want to make your business profitable. In that case, you must choose the best coworking space that should be convenient to reach by car, bike, or public transportation and nearby to clients, potential employees, and other relevant businesses which can make a difference.
2. The Cost of Coworking Space
Cost is critical in choosing a coworking space for your digital marketing agency. It should be an affordable and long-term solution for you and your team.
Hence, planning your budget will help you filter out much too expensive spaces and save money and time. So, if you are looking for a permanent office, it's better to check the monthly rent price and choose an appropriate coworking space that fits your budget.
Some places might charge you a fee for parking amenities or other services, so check whether any hidden or additional costs are involved before finalizing. Your cost will ultimately determine which coworking spaces are affordable to your digital marketing agency. Hence, making a good choice and effort will pay off well.
3. Coworking Space Amenities 
A coworking space with all the basic amenities is one of the most important factors when choosing your digital marketing agency. Some standard amenities like access to the internet, conference rooms, comfortable chairs, office stationery, cafeteria, parking facilities, meeting rooms, etc. should be included.
Some significant facilities should be included in a co-working space, like 24×7 security, CCTV, housekeeping, power backup, air conditioner, printers, and scanners.
Apart from these, if the co-working space has recreational rooms and sleeping pods, then consider that a bonus. Invest some time to compare better options based on your requirements to operate and feel comfortable for your digital marketing agency.
4. Safety and Security in a Coworking Space
While considering a coworking space for your digital marketing agency, you must consider safety and security factors. Network security is always essential, especially when dealing with confidential and sensitive information.
You can minimize the risks by offering a secure private Wi-Fi network that registered members can only access. Ensure all the precautions are taken and keep the coworking space secure by maintaining security guards, visitor management, and surveillance cameras.
Install an adequate fire alarm system. Hire front desk staff who can manage visitor logs, and there should be a single entrance through which everyone enters and exits. There should be a first-aid kit available. A coworking space must maintain all these safety and security features.
5. Types of Events Organised in Coworking Spaces 
The most crucial factor to consider is what kind of events to organize in your digital marketing agency. These events can be educational or social or any type of relevant event to your business.
Events can also host team-building and help to build interest among coworkers. Some of the events that you can arrange are :
Every co-working space has fun breaks from the routine where co-workers can participate, build unity, improve various skills, connect with everyone and do fun activities.
Once a month, you can arrange activities that will improve your motivation, productivity, and performance. Arrange game activities like Ludo, Monopoly, Sequence, Ice breakers, and Chess where everyone can have fun.
Arrange monthly training sessions for your co-workers, coordinate and bring a panel of experts to discuss current issues and trends in your field of work, and provide skill development training like digital marketing, public speaking, etc. It increases co-workers' knowledge and enthusiasm.
You can also arrange events in a co-working space like family day, fitness events to relieve stress and boost morale, new product launch parties, and Blood donation drives. Invite industry experts and professionals to talk to your co-workers who can inspire you by sharing their success stories.
Types of Coworking Spaces
A coworking space offers three types of desks for your business, i.e., cabin space, fixed desks, and hot desks.
Cabin spaces are private cabins accessible by only you and your team with complete privacy and concentration. It is best for coworking spaces to maintain confidentiality and secrecy of work. They are well-furnished with adequate storage facilities. You can even conduct meetings in private cabins.
Fixed desks are reserved desks allotted to you, and only you can use them. It helps coworkers to feel more comfortable at work. They help coworkers to stay focused and maintain their performance level.
Hot desks are usually open workplaces and the most affordable ones. It is the best option for freelancers because it is flexible and convenient. Most companies use hot desks to maximize space utilization, improve desk efficiency and reduce costs. Choose the correct type of coworking space for your digital marketing agency per your needs and budget.
Conclusion
A coworking space provides your digital marketing agency's flexible and convenient work environment. They are growing in popularity as more and more people choose to work remotely.
It is more accessible to mentor and train coworkers, and it is much more affordable. The perfect coworking space should have high-speed internet and be near public transportation.
A coworking space should host events and activities which help to balance work life.
By considering these factors, choose a coworking space that best suits your needs. So, take your time, do quality research, and select suitable coworking spaces to get the best return on your investment.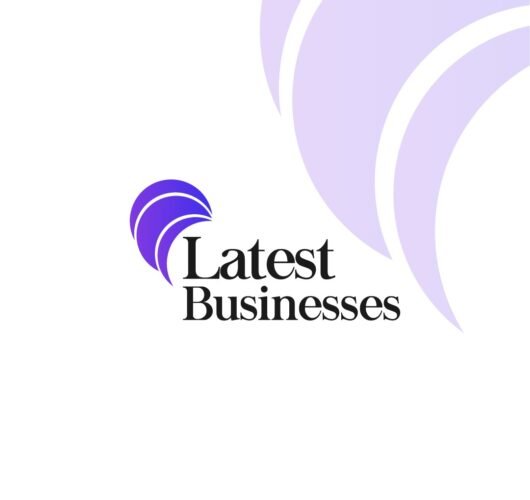 Latest Businesses helps you list your business on every possible business directory in the best possible way to increase your business is seen and recognized. This will increase the reach of your business profile in searches across different search engines.