Business owners are well-known for reinvesting their hard-earned money in their companies. On the other hand, setting aside certain funds to invest in the real estate market can offer cash flow and maximize income tax returns. Since many entrepreneurs see the significant financial benefits of this step, property investment is becoming more and more popular. Additionally, if you can transfer your business model to the real estate investment, you can have far greater success considering the possible advantages and drawbacks. While any real estate investment demands hard work, hands-on commitment, and diligence, the return potential is enormous if you use your own sweat equity. But that's if you do your homework upfront and stick with it. So, for today's article, we have prepared 5 property investment tips for business owners. Let's see what they are!
Know your financial goals
Before purchasing a property as an investor, you should know your financial objectives. What type of property do you want to invest in – commercial or residential? The answer to this question will decide whether you seek out a commercial real estate broker or a residential one. Do you wish to purchase, renovate, and flip houses for a quick profit, or do you want to keep them for the long haul and harvest long-term passive rental income and equity?
Identifying your goals and how much work you are prepared to put in helps you weigh all of the possible advantages and drawbacks of investment properties. That's why this is one of the most crucial property investment tips for business owners. Remember, you have a company to run. Therefore, you'll have to consider both your time and finances.
Set up the budget and estimate costs
Setting up your budget and estimating costs are crucial when investing in a property. Most property investments require not just the initial cost of acquisition but also the additional costs of making it marketable or rentable. Furthermore, the longer you own the property while improving its marketability or rentability, the more it will cost you in insurance, holding fees, taxes, and regular maintenance.
The expense of renovating can be significant, especially if you're remodeling the kitchen and bathroom. Although these two rooms may appear to be the most expensive, they will have the most impact on the home's marketability if you want to sell or rent them. Other upgrades you'll have to invest in are paint job and landscaping. These two updates are essential for boosting the curb appeal of the property. And we all know how important the first impression for prospective buyers or tenants is.
Additionally, no renovation can be done without unpleasant surprises. You need to do a thorough home inspection and avoid as many unpleasantries as possible. This is another expenditure you have to consider when setting up the budget. It would be good to discuss this thing with your trusted real estate agent before making any decisions.
Identify the profitability of your investment
It's vital to understand the profit potential of your property investment. If you, for example, want to invest in a rental property, estimating your future cash flow (monthly rental income) will determine your future expectations. Comparing the other rentals in your neighborhood and their rent prices will help you estimate your potential cash flow. However, you won't always have tenants, so you need to account for empty property time.
The property investment can bring you a fluid cash flow. However, this depends on many factors, such as the current real estate market situation, availability of other rentals in the neighborhood, and the economy. Nevertheless, don't let this discourage you when analyzing the potential monthly cash flow. By doing this, you can determine whether purchasing a property works within your investment expectations or not.
Furthermore, another important number to consider is the ROI. This number measures the efficiency of your property as an investment. The simplest way to calculate ROI is to take the gain, or prospective profit, from the investment, subtract the cost of the investment, and then divide it by the cost. A fair return on rental investment is often approximately 10%. However, this might vary based on the investor and the possibilities of the property and neighborhood.
Do your research
One of the essential steps on this journey is doing comprehensive research on the real estate market trends, property, and neighborhoods. This is one of the crucial property investment tips for business owners, and you have to take it seriously.
The real estate market depends on many factors. One of the most important ones is location. Additionally, they are cyclical and often unstable. For example, some neighborhoods may be on the rise and undergoing rapid growth and expansion. On the other hand, some may have already reached an overabundance of housing and are on the verge of declining house market value. In addition, the municipality is investing in certain areas, and occupancy rates appear to be increasing, even though they are enduring a recession. Thus, you need to do proper research and educate yourself before investing.
You need to understand the neighborhood, the demographic of its residents, and local real estate laws and restrictions. What appeared to be the ideal property might end up being less than great. A major and costly investment mistake can be made if you do not have extensive knowledge about the current market, city, area, or property.
If you're investing in a property in another city and have to do everything over the phone, these are the crucial questions to ask your real estate agent. Of course, do your research beforehand, and don't let them fool you just because you can't visit the property. Ask around before the conversation and use it to your favor to show them you know what you're talking about. Being fully prepared is one of the most useful phone negotiation tactics when purchasing a property long-distance.
Understand your financing options
The majority of real estate investors opt for mortgage financing. However, they must grasp the significant differences between loan options for investment properties and those for primary residential properties.
Mortgage lenders consider investment properties to be a higher lending risk than borrower-occupied ones. As a result, traditional mortgage lenders would often raise the qualifying bar for investors and charge higher interest rates to compensate for the potential risk.
Non-qualifying mortgages are an excellent alternative for many investors because they are often self-employed, and it is more challenging for them to be accepted under standard lending criteria. Simply put, non-qualifying mortgages verify a borrower's income in means other than W-2s and tax returns. Additionally, non-qualifying lenders are more likely to provide more liberal loan conditions than conventional lenders. This is precisely why you need to get acquainted with your financing options.
Conclusion
Running a business and investing in real estate is a common thing these days. And for a good reason. Real estate is on the rise, and having a property that generates a passive income can only do you good. However, before you break the bank, you need to educate yourself about the current real estate market and understand your finances. We gave you our top 5 property investment tips for business owners, and if you stick with them, you'll be a success story. So, do your homework and prepare properly before making any big decisions!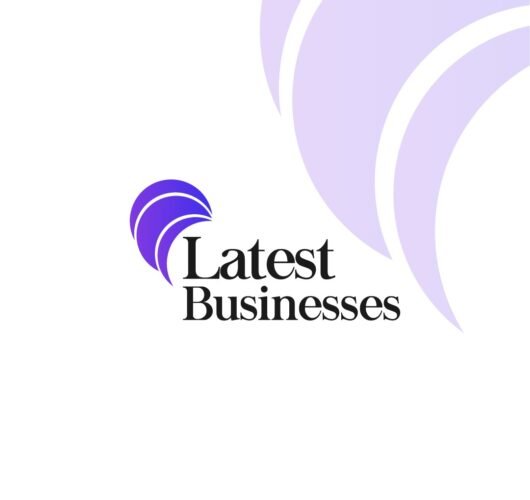 Latest Businesses helps you list your business on every possible business directory in the best possible way to increase your business is seen and recognized. This will increase the reach of your business profile in searches across different search engines.